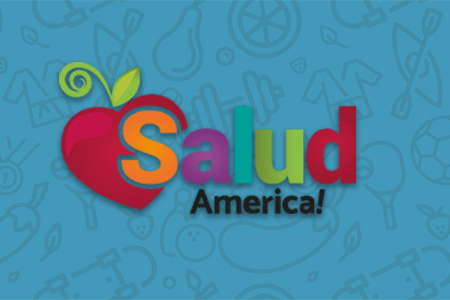 Share On Social!
---
The Affordable Care Act (ACA) was designed to increase access to quality health care for everyone in the country, especially the Latino community. The ACA's open enrollment phase is currently underway through January 31, 2016. Health coverage under the new enrollment period began as early as January 1, 2016.
To date, nearly 17 million individuals have gained coverage through the ACA and it has seen the largest reduction of uninsured Americans in four decades. Overall, 4.2 million Latinos (ages 18-64) gained health coverage and nearly 9 million now have access to vital preventive services such as mammograms, cervical cancer screenings, and flu shots.
In 2014, an estimated 80% of uninsured Latinos qualified Medicaid, CHIP, or lower costs on monthly premiums through the Health Insurance Marketplace. It was estimated that 7 out of 10 who purchased insurance through the Marketplace found coverage for less than $100 a month. Over 910,000 Latino adults between the ages of 19 and 26 are now covered through their parents.
The ACA was in part established to increase healthcare coverage among racial/ethnic minorities to improve their access and utilization of care.
On Jan. 5, 2016, use #SaludTues to tweet with us as we discuss all the need-to-know facts about Latinos and diabetes.
WHAT: #SaludTues Tweetchat: "The ACA and Latinos"
DATE: Tuesday, Jan. 5, 2016
TIME: 1-2 p.m. ET (Noon-1 p.m. CT)
WHERE: On Twitter with hashtag #SaludTues
HOST: @SaludToday
CO-HOSTS: NCLR, Gobierno USA, USA Gov & HHS Latino
Together with our partners, we'll discuss all the key information on lowering the risk for diabetes, living with the disease, and why Latinos are particularly at risk.
We'll chat about:
How Latinos are using the ACA
How the ACA has impacted uninsured Latinos
How Latinos can obtain health coverage during open enrollment
#SaludTues is a weekly Tweetchat about Latino health and building a culture of health every Tuesday at 12p CST/1p ET hosted by SaludToday, the Latino health social media campaign by the Institute for Health Promotion Research (IHPR) at The University of Texas Health Science Center at San Antonio.
By The Numbers
We currently do not have any By the Number Facts related to this issue.