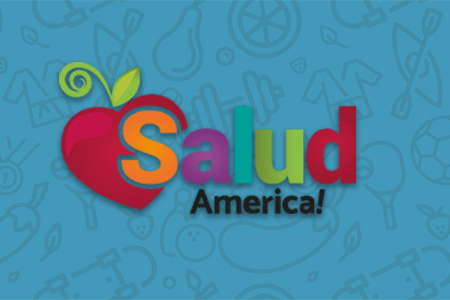 Share On Social!
---
Check out this Robert Wood Johnson Foundation (RWJF) blog about Unity Health Care, which runs a health center in a Washington, D.C., area that is home to many recent Mexican and Central American immigrants:
A 2008 study showed that, among the Latino population in DC, 60 percent of kids were overweight or obese—a staggering number, and one that Unity wanted to address.
On Wednesday morning at APHA, Dr. Eleni O'Donovan explained how they did.
O'Donovan and her colleagues began by adapting the national program We Can (Ways to Enhance Children's Activity and Nutrition) to fit the needs of their center. They identified ways they could help local families, who were already coming to the health center for other services, eat healthier foods and be more active. Using those ideas, they ran a four week pilot program that was extremely popular. So popular in fact, that O'Donovan was able to expand it.
She and the center broadened their scope, and started looking at the local community to figure out how it could support participants' efforts to lead healthier lives. What they found was encouraging. Local recreation centers were free to residents, and provided many classes for free as well. A local Community Supported Agriculture program connected them with an area farmer to provide fresh produce at half the normal cost. And they were able to bill the city health insurance provider for counseling sessions and meetings.
All of these factors showed how District policies and programs are going a long way towards supporting healthier lives for residents. The initiative and enthusiasm of Unity Health Care also caught the eye of another local leader: First Lady Michelle Obama. When Obama heard about the early success Unity had shown, she invited program participants to the White House lawn for a "Healthy Kids Fair". They made the short trip to participate in the event filled with physical activity and healthy foods.
O'Donovan noted that, although participating families have made a lot of changes on their own, there are still factors that need to be addressed. In coordination with city policy-makers, Unity intends to demonstrate how social factors may be preventing children and families from leading healthier lives, and what can be done to change it.
The blog post also focuses on Salud America!, an RWJF program focused on Latino childhood obesity and based at the Institute for Health Promotion Research at The UT Health Science Center at San Antonio.
By The Numbers
20.7
percent
of Latino kids have obesity (compared to 11.7% of white kids)