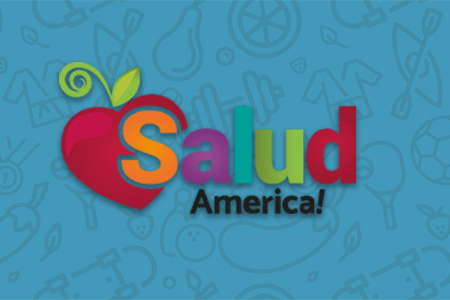 Share On Social!
---
Go here to listen to Dr. Amelie G. Ramirez, leader of SaludToday, in a radio interview about the challenges of Latino childhood obesity and her Salud America! program's efforts to reduce the epidemic.
Dr. Ramirez was a guest on "Conversations on Health Care," a weekly radio show airing in Connecticut, Minnesota and Michigan featuring experts in health care innovation and reform. The show is made possible by the Connecticut-based Community Health Center, Inc.
Dr. Ramirez has spent 30 years directing many state-, federal- and privately-funded research programs focused on human and organizational communication to reduce chronic disease and cancer health disparities affecting Latinos. Under her leadership, the Institute for Health Promotion Research (IHPR) at The UT Health Science Center investigates cancer disparities among Latinos, including research on cancer control and prevention, cancer survivorship, smoking prevention, obesity and much more.
Listen to Dr. Ramirez' interview here until June 30, then here after that.
By The Numbers
20.7
percent
of Latino kids have obesity (compared to 11.7% of white kids)