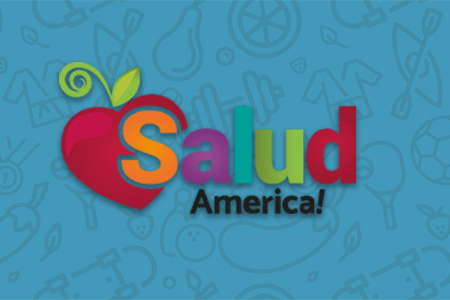 Share On Social!
---
Editor's Note: This is the story of a graduate of the 2015 Èxito! Latino Cancer Research Leadership Training program. Apply now for 2016.
Andrea Fernandez
San Antonio, Texas
It's not always easy to stay calm, cool and collected under stress or facing adversity. However, Andrea is ready for anything that comes her way thanks to her mother, who stayed positive and encouraged her to continue her education despite battling cancer.  As the first person in her immediate and extended family to attend a university, Andrea has  the desire to evolve and excel.
Andrea completed her bachelors in Psychology at UT Pan American and her masters in Public Health from the UT Health Science Center Houston-School of Public Health.
Andrea thought that she might be past the stage where she could complete a doctoral degree. However, after reading through the Éxito! Latino Cancer Research Leadership Training alumni testimonials and seeing that many students expressed the exact concerns prior to the institute, then felt that Éxito! gave them the "gusto" they needed to overcome those obstacles. Andrea found a sense of possibility and applied.
"Éxito! helped me believe in myself; I no longer see my perceived barriers as reasons "why not" they are just challenges I will have to work past," Andrea said.
Éxito!, a program funded by the National Cancer Institute and directed by the Institute for Health Promotion Research (IHPR) at The UT Health Science Center at San Antonio, annually selects 20 master's-level students and health professionals from across the nation to attend a five-day summer institute in June 2016, in San Antonio, to encourage participants to pursue a doctoral degree and a career studying how cancer affects Latinos differently. Participants also can apply for an internship. Apply now.
By The Numbers
We currently do not have any By the Number Facts related to this issue.