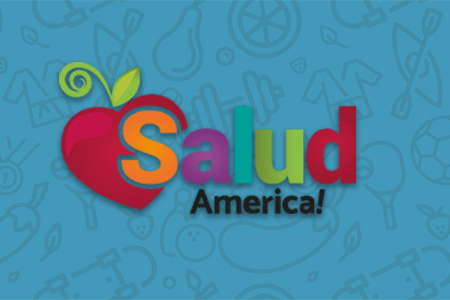 Share On Social!
---
Boys and young men of color are more likely to grow up in poverty, live in unsafe neighborhoods, and attend schools that lack the basic resources and supports that kids need in order to thrive.
About 44% of Latino males and 46% of African American males do not have a high school diploma, and Latino youth are two times more likely and African-American youth are five times more likely to be involved with the juvenile justice system than their white counterparts.
That's why the Robert Wood Johnson Foundation (RWJF) is investing in successful models that can be strengthened and spread to help even more youths.
RWJF recently announced grants of approximately $500,000 each to 10 organizations through Forward Promise, its $9.5 million initiative to improve the health and success of boys and young men of color. Grantees were selected for their innovative, community-based programs that strengthen health, education, and employment outcomes for middle school and high school-aged boys and young men.
Organizations Funded organizations each will receive 30-month grants to advance work in one or more of the following areas to improve outcomes for African-American, Latino, Asian-Pacific Islander, and/or Native American young men:
school discipline approaches that do not push students out of school;
dropout prevention and increasing middle school retention and high school graduation rates;
mental health solutions tailored to young men who have been exposed to violence and trauma; and
career-training programs that address both education and employment.
Two of the 10 grantees work with Latino males (and also are multicultural). These include:
Alternatives Inc. in Chicago
The Safe Schools Consortium is a unique collaborative aimed at scaling up school discipline approaches that address behavioral problems. The initiative focuses on teacher practice and collaborative teacher leadership to expand best practices to school staff, including security and discipline officers. In just one year, citywide restorative justice trainings resulted in more than 2,000 suspension days avoided, and 94% of Alternatives-trained teachers reported that they incorporated restorative practices into their classroom.
Community Coalition for Substance Abuse Prevention and Treatment in South Los Angeles
Community Coalition fosters youth leadership, parent engagement, and academic achievement. It works to help transform the social and economic conditions in South LA that contribute to addiction, crime, violence, and poverty by engaging thousands of residents in creating, influencing, and changing public policy. This project seeks to replicate at Dorsey High a set of interventions that have been effective at helping students of color succeed in Fremont schools, including: comprehensive mental wellness programming; a career academy, and; a dropout prevention program. In 2012, Fremont High graduated 750 students, a 65% increase from 2011, and suspensions decreased by more than 55%.
Read more about the grants here.
By The Numbers
20.7
percent
of Latino kids have obesity (compared to 11.7% of white kids)