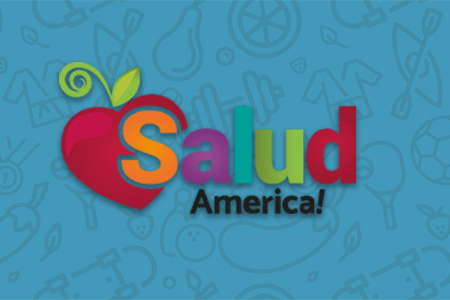 Share On Social!
---
A Latino boy plays soccer and encourages kids to play and eat right.
A Latina girl and her classmates learn about "veggie cousins."
These are two storylines from the new ¡Salud, familia! children's book series, from Houston-based publisher Arte Público Press, in which young protagonists make choices about healthy eating and active lifestyles to reduce Latino childhood obesity and diabetes.
The free books are distributed free through community partners to low-income Hispanic families with school-aged children in both urban and rural areas across the U.S.
"Childhood obesity and diabetes among Latinos are already at pandemic levels; we hope to positively influence Latino attitudes towards healthy lifestyles and nutrition at the grass-roots and policy levels," said Nicolás Kanellos, director of Arte Público Press. "These books will feature attractive visual imagery that appeals to Latino cultural sensibilities and traditions."
The series' first book was I Kick the Ball / Pateo el balón by Gwendolyn Zepeda. The series' new book is Adelita and the Veggie Cousins / Adelita y las primas verduritas by Diane Gonzales Bertrand.
Read more about the book series and other efforts to reduce Latino childhood obesity in our newest Salud America! E-newsletter.
Salud America! aims to prevent Latino childhood obesity. Join here. The network is funded by the Robert Wood Johnson Foundation (RWJF) and based at the Institute for Health Promotion Research at The UT Health Science Center at San Antonio, which developed SaludToday.
By The Numbers
20.7
percent
of Latino kids have obesity (compared to 11.7% of white kids)