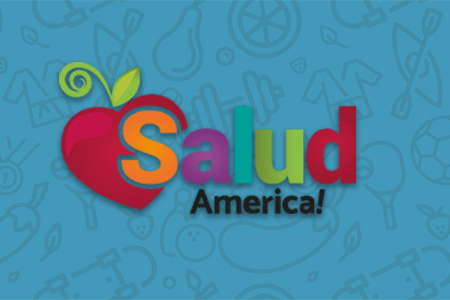 Share On Social!
---
Editor's Note: This post is part of an ongoing series that will highlight the Robert Wood Johnson Foundation's work in Latino communities across the country.
SaludToday Guest Blogger: Debra Joy Pérez
Latinos in the United States are disproportionately affected by childhood obesity, chronic disease, access to health care and other health issues—all of which are impacted by social and economic factors in the communities in which we live, learn, work and play. Understanding these issues in their larger context is critical to addressing and solving them. And Latino media play a major role in helping us do both.
In 2009, the Robert Wood Johnson Foundation (RWJF) polled Latino and African-American journalists about what information they most needed for reporting on major health concerns in their communities. Their answers helped to shape the RWJF Multicultural Newsroom, a dynamic online site that launched in July 2010. The newsroom aims to provide extensive resources, from stories, studies, statistics and sources, for reporters whose coverage serves communities of color.
On June 2, RWJF will hold a free, hour-long webinar, A Multicultural Lens: Focusing on RWJF's Work in African-American and Latino Communities. The event will feature RWJF programs working to prevent childhood obesity, help underserved neighborhoods access health services, increase the diversity of the nation's health care workforce and more. The webinar also will tour its audience through the Multicultural Newsroom, including its Spanish-language content and galleries of available photos and videos.
RWJF President and CEO Risa Lavizzo-Mourey, M.D., M.B.A., will address the Foundation's work broadly. Five RWJF senior leaders will talk about specific health initiatives, including:
Jane Isaacs Lowe, Ph.D., team director and senior program officer, Vulnerable Populations
David M. Krol, M.D., M.P.H., F.A.A.P., team director and senior program officer, Human Capital
Debra Joy Pérez, Ph.D., M.P.A., M.A., interim assistant vice president, Research and Evaluation
Dwayne C. Proctor, Ph.D., M.A., team director and senior program officer, Childhood Obesity
Anne F. Weiss, M.P.P., team director and senior program officer, Quality/Equality
The webinar will take place from 2-3 p.m. EDT. Reporters will be able to ask questions during the second half hour.
Register here for the free webinar.
By The Numbers
20.7
percent
of Latino kids have obesity (compared to 11.7% of white kids)