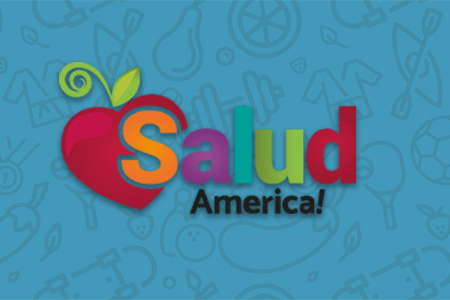 Share On Social!
---
Two researchers have received $250,000 to expand their work to empower Latina teens in New Britain, Conn., to photograph areas for improvement in their community and use the results to sway policymakers.
The researchers, Drs. Robert Dudley and Jayme Hannay of the Community Health Center, Inc., are former grantees of Salud America!, a Latino childhood obesity research network funded by the Robert Wood Johnson Foundation and based at the Institute for Health Promotion Research at The UT Health Science Center at San Antonio.
For Salud America!, Dudley and Hannay conducted a mid-course evaluation of their Healthy Tomorrows for Teens (HTT) obesity prevention and leadership training program.
They found that Photovoice, a photographic technique that empowers community members to identify a neighborhood's strengths and weaknesses, can be used to teach Latina teens about leadership, community engagement, and the importance of leading healthy lifestyles.
Now, thanks to the new five-year grant (2013-2018) from the Healthy Tomorrows Partnership for Children Program and through a partnership with the YWCA, six teen leaders and a facilitator will again use Photovoice to identify the positives and negatives in the environment.
Their work will serve to inform policymakers and key stakeholders during the planning process of a new YWCA teen center, called the House of Teens (HOT). The HOT will serve as both a center for primary care services and as hub to provide leadership and advocacy training to teens.
Dudley and Hannay say this ongoing use of Photovoice is helping develop a large network of empowered Latina teens.
"A program like Photovoice, offered multiple times and with different partners in a defined community like New Britain, eventually benefits from a natural affinity group or social network to sustain itself," Hannay said.
Hannay said the financial support, training, and Photovoice research findings that Salud America! published in the American Journal of Preventive Medicine, were all critical for leveraging the new grant. One of the new student leaders, Anashlie Lopez, even is the cousin of a teen leader, Rose Burgos, who presented her Photovoice findings to the Common Council of New Britain as part of the Salud America! project.
By The Numbers
20.7
percent
of Latino kids have obesity (compared to 11.7% of white kids)