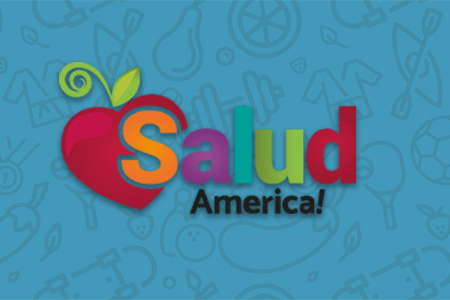 Share On Social!
---
Editor's Note: This post is part of an ongoing series that will highlight the Robert Wood Johnson Foundation's work in Latino communities across the country.
By SaludToday Guest Blogger Kristin Schubert
According to the National Youth Risk Behavior survey, nearly one in 10 high school students nationwide has experienced physical dating violence. With a higher prevalence of dating violence among black and Hispanic students and serious concern over the negative health impacts of dating violence—national program by the Robert Wood Johnson Foundation (RWJF) is working to promote healthy relationships among young adolescents to stop the violence before it starts.
The program, Start Strong: Building Healthy Teen Relationships, targets 11- to 14-year-olds in 11 cities from Boston to Oakland, Calif. Now in its fourth year, it already has reached thousands of youths through education, community engagement, policy change, communications and social marketing. It also educates and engages parents, teachers, counselors, coaches and older teens to help younger adolescents develop positive, healthy relationship behaviors and attitudes.
February is National Teen Dating Violence Awareness and Prevention Month, which helps draw attention to the work that Start Strong does year-round.
As James Marks, MD, MPH, senior vice president and director of the Health Group for RWJF often says, "We want to find the most promising ways to prevent teen dating violence because we know that the earlier that young people get relationships right, the better chance they'll have to make their lives better over the long term. By addressing healthy relationships in middle school students and encouraging communities to embrace this idea, we'll give those young people a strong advantage."
Throughout the month, Start Strong teens across the country have been holding "flash mobs" at various locations in their own communities. These peaceful surprise events are incorporating music, dance, poetry, choreography and visuals as they take a stand against dating violence and abuse and share resources that can provide teens with support.
In New York, members of the Start Strong Bronx Teen Advisory Board put on "Freeze for Love" demonstrations at the Bronx Museum of the Arts. One moment they were just regular museum patrons, looking at paintings; the next moment, they were frozen in place, holding signs. Each sign offered words that represent a healthy relationship: Respect. Support. Safety. Happiness. Trust & Honesty.
As one teen who participated later explained, "Nobody should get hit for anything whatsoever, especially in a relationship."
By The Numbers
142
Percent
Expected rise in Latino cancer cases in coming years