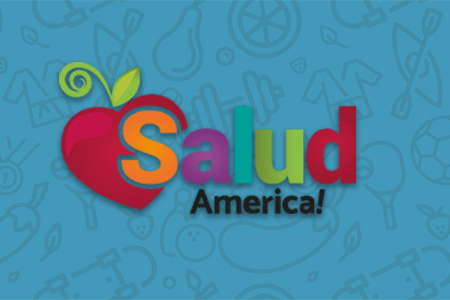 Share On Social!
---
SaludToday Guest Blogger
Simmons College School of Social Work
The changing face of America. Racial disparities in mental health treatment.
As the two trends merge, we may see a growing gap in meeting the needs of minority populations in terms of mental health — and an increasing call for professionals in social work who can step up to the plate to create solutions that will help bridge it. 
By 2042, "racial minority groups" will make up most of the U.S. population, according new U.S. Census Bureau's predictions. By 2060, Pew Research expects white Americans to make up only 43% of the population, and Latino and black Americans will together make up 45%.
Compare this to SocialWork@Simmons's new data on racial disparities in mental health treatment and you'll see why the parallel dynamics may merge to create an increasing gap in mental health services for minorities:
Race and ethnicity matter. Minority groups believe they would have received better mental health care if they were of a different race/ethnicity (15% of African-Americans, 13% of Latinos, and 11% of Asian-Americans).
Children receive different levels of care. While 16% of white children with mental health problems receive needed care, only 13% of children with diverse racial and ethnic backgrounds do. Latino youth experience the highest rates of unmet mental health needs at 88%.
White health care providers are part of the dynamic. About 56% report having no cultural competency training.
The good news is that working together — as many organizations are doing — can both supports diversity and helps to eliminate minority mental health disparity in the U.S.
Recommendation include:
Increase cultural competence in service provision. This includes the incorporation of services that appropriately support individuals for whom English is a second language, and include diverse beliefs, traditions, histories and values.
Increase awareness and fight stigma. There is an unfortunate stigma attached to mental illness in our country, especially among minorities. A coordinated effort is needed in order to combat such dynamics by increasing awareness and embracing the needs of those who have mental health concerns.
Increase research. Evidence-based efforts are typically most effective — which means that more research is needed to examine how minority identity, status and cultural backgrounds impact access to appropriate mental health services.
The merger of the changing face of America with persistent disparities in mental health treatment has the potential to create a perfect storm of increasingly insufficient mental health care in our country. However, by working together, we can all help to make a difference toward eliminating mental health disparity both today and in years to come.
By The Numbers
142
Percent
Expected rise in Latino cancer cases in coming years