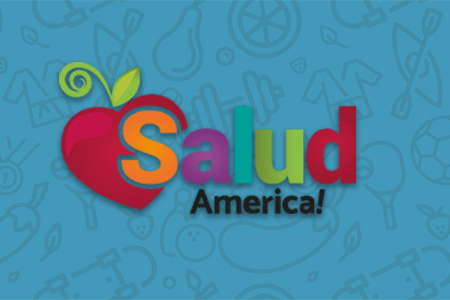 Share On Social!
---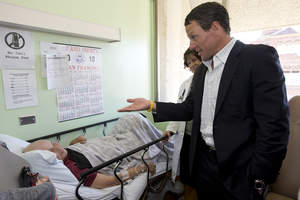 Cyclist and cancer prevention activist Lance Armstrong visited patients and met with researchers to discuss the Latino cancer burden in San Francisco on Sept. 21 in a visit facilitated in part by Sandra San Miguel, a research instructor at the Institute for Health Promotion Research (IHPR) at The UT Health Science Center at San Antonio, the team behind SaludToday.
Armstrong met with the researchers of the northwest site of the IHPR's Latino cancer research network, Redes En Acción, including researchers Drs. Eliseo Pérez-Stable and Anna Nápoles and promotora Marynieves Diaz-Mendez.
Armstrong called his meeting with Redes researchers "incredible," and lauded the Redes/LIVESTRONG National Promotores Education and Outreach project.
The project has identified and trained bilingual and bicultural promotores to identify Hispanic/Latino cancer survivors, refer them to LIVESTRONG Survivorcare, and provide much needed cancer health education and outreach to targeted Latino communities in New Jersey, Miami, San Diego, San Antonio, South Texas and San Francisco. The project is led by the IHPR's Dr. Amelie G. Ramirez with coordination by San Miguel.
Armstrong also toured San Francisco General Hospital's Avon Comprehensive Breast Care Center, where patients were receiving treatment, alongside the city's mayor, Gavin Newsom.
"There is a great need for resources that improve the quality of life for Hispanic and Latino cancer survivors and San Francisco's community groups and medical professionals are working to fill that need," said Armstrong in a news release. "LIVESTRONG is proud to be a part of the effort to provide Hispanic families affected by cancer with customized tools and support they need to live life on their own terms."
The Latino population, which represents a mosaic of cultures, is projected to account for nearly one-third of the total U.S. population by 2050. Cancer is the second leading cause of death among Latinos and cancer rates for Latinos are projected to increase by 142% by 2030, compared to 45% for the overall U.S. cancer incidence. Latinos, who as a demographic tend to have lower incomes, less education and less insurance, have lower survival rates for most cancers, which may reflect less access to timely, high-quality treatment.
In response, earlier this year, LIVESTRONG expanded its outreach to the Hispanic/Latino community through promotion of its free Spanish-language resources, including LIVESTRONG.org/Espanol and LIVESTRONG SurvivorCare. LIVESTRONG aims to provide more support to a wider number of Hispanics and Latinos who are affected by cancer and those closest to them through increased visibility or access to the most common places people go for information: the internet, cellular devices and media outlets.
Meanwhile, Redes has a new grant to continue its efforts in Latino cancer research, training and awareness.
By The Numbers
25.1
percent
of Latinos remain without health insurance coverage