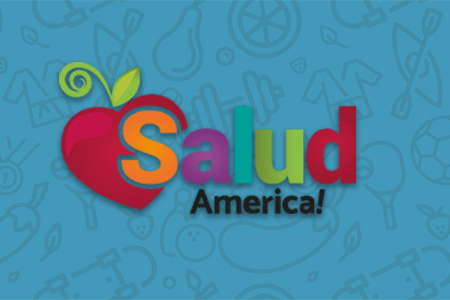 Share On Social!
---
Spanish-language TV advertising for sugary drinks and energy shots increased by 44% over the past few years, according to a new report.
The report, Sugary Drink FACTS 2014, updates the Yale Rudd Center for Food Policy and Obesity's 2011 research on sugary drinks and advertising to children.
The report highlights industry progress but also indicates that companies still have a long way to go to improve their marketing practices and the nutritional quality of their youth-marketed products.
This is particularly relevant to Latino youth, who consume more sugary drinks than their white peers, with 74% of Latinos having their first sugary drink before age 2.
Some progress was made in marketing to Latino kids:
On Spanish-language TV, Kraft Foods and Red Bull eliminated virtually all sugary drink advertising (both companies had spent approximately $3 million in 2010).
Coca-Cola also reduced its sugary drink advertising spending on Spanish-language TV by 38% and advertising spending for 5-hour Energy went down by 50%.
But there was plenty of bad news for Latino kids:
Seven sugary drink and energy shot companies spent $83 million to advertise on Spanish-language TV in 2013, on average 14% of their total TV advertising budgets.
Hispanic preschoolers and children saw 23% and 32% more unhealthy drink ads on Spanish-language TV in 2013 than in 2010.
Several major companies significantly increased their advertising on Spanish-language TV in 2013. Pepsi spent over $16 million advertising on Spanish-language TV in 2013, but did not advertise on Spanish-language TV in 2010. Dr Pepper Snapple Group also significantly increased its Spanish-language TV advertising, spending $20 million to support 7UP and Dr Pepper regular sodas. 7UP, SK Energy, and Fuze iced tea only advertised on Spanish-language TV in 2013.
In 2013, Hispanic youth were 93% more likely to visit all sugary drink company websites compared with all youth.
Websites that attracted disproportionately high numbers of Hispanic youth included 7UP.com and Sprite.com.
"Despite promises by major beverage companies to be part of the solution in addressing childhood obesity, our report shows that companies continue to market their unhealthy products directly to children and teens," said Jennifer Harris, PhD, Rudd Center's director of marketing initiatives and lead author of the report. "They have also rapidly expanded marketing in social and mobile media that are popular with young people, but much more difficult for parents to monitor."
Read the full report here.
By The Numbers
20.7
percent
of Latino kids have obesity (compared to 11.7% of white kids)