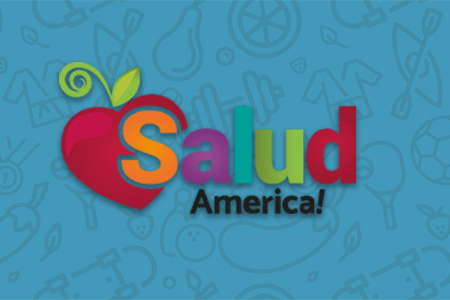 Share On Social!
---
Parent role models from the Chicago area are getting involved at schools to improve the health of their children, through the Healthy Schools Campaign (HSC). According to HSC parents United for Healthy Schools (PUHS)/ Padres Unidos para Escuelas Saludables is a Coalition of parents and community members who work to create healthy school environments for the city's children, particularly those in low-income minority communities.
In this video Karina, a mother and member of PUHS, talks about how PUHS gave her the tools she needed to become an active parent leader:
In March of 2012, PUHS decided to form a school wellness team at the Greene Elementary School in Chicago to improve the heath of their children. The school hosted their first health and wellness resource fair during an event which featured health education, food demonstrations, and physical activity—all focused on Principal Michael Heidkamp's goal of "creating a new normal" around healthy living.
In February 2013, PUHS brought together more than 100 parents from across the city to the National Museum of Mexican Art. Many who attended the event had already organized school wellness teams but others decided to  attend after seeing the healthy changes happening at their children's schools. At the meeting, PUHS leaders presented parents with key information about new wellness policies in Chicago schools, like the school's new Snack and Beverage Policy. Healthy Schools Campaign Vice President of Urban Affairs Guillermo Gomez encouraged parents to bring together principals and wellness team champions to be reinforcers for new wellness policies, including advocacy for healthy school fundraisers, quality recess and physical activity programs, and healthier school meals.
Read about other parent leaders like Lilliana Hernandez and Claudia Munoz. In this blog, Jovita Flores, a long time supporter and member of PUHS, shares why she got involved with the organization. As a result of her commitment to bringing healthy changes to schools, Flores was named a Champion of Change by the White House.
By The Numbers
84
percent
of Latino parents support public funding for afterschool programs