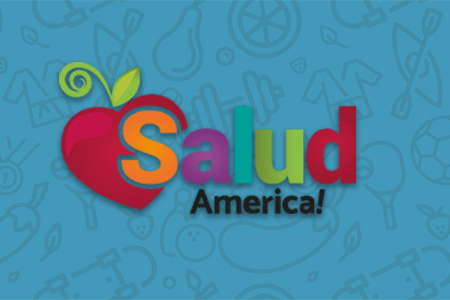 Share On Social!
---
Latinos tend live in neighborhoods with few supermarkets and other sources of healthy,
affordable food options, but several promising solutions are emerging, according to a new package of research from Salud America!, a national network for Latino childhood obesity prevention funded by the Robert Wood Johnson Foundation and based at the UT Health Science Center at San Antonio.
Salud America!'s Better Food in the Neighborhood research package includes an in-depth review of the latest science on the U.S. Latino food environment and policy implications based on that research. It also includes an issue brief, animated video, and infographics.
The research shows that Latino neighborhoods have one-third as many supermarkets as non-Latino ones, corner stores with few healthy options, and more marketing of unhealthy foods.
Promising ways to increase healthy food access include:
Healthy food financing initiatives offers incentives—tax credits, zoning incentives, equipment, and financial, legal, or technical assistance like marketing advice—to encourage supermarkets and farmers' markets to locate in underserved areas.
Increased supermarket access in Latino communities is linked to healthy body weights.
Farmers' markets have potential to increase Latinos' healthy food consumption.
At corner stores, initiatives that expand healthy food offerings increase healthy food purchases. For example, a New York City program increased the number and promotion of healthy options at 1,000 bodegas, leading to 45% more milk sales, 32% more fruit sales, and 26% more vegetable sales. The percentage of customers who bought healthier promoted options rose from 5% to 16%.
For participants in governmental food assistance programs, incentives that lower the cost of healthy food or enable electronic benefit transfer (EBT) purchases at farmer's markets can boost availability and consumption of healthy food. Latinos comprise 32% of participants in Women, Infants, and Children (WIC) and 19% of participants in Supplemental Nutrition Assistance Program (SNAP).
"Research clearly shows that access to, and purchases of, affordable healthy foods tends to improve when supermarkets or farmers' markets are introduced or when healthy food offerings in corner stores are expanded and marketed well in Latino communities," said Dr. Amelie G. Ramirez, director of Salud America! and the Institute for Health Promotion Research at the UT Health Science Center at San Antonio.
Policy recommendations include continuing the national Healthy Food Financing Initiative's work to boost healthy food options, having local governments encourage more supermarkets, farmers' markets or other healthy food sources to operate in underserved communities through zoning, land-use planning, and community development efforts, and enabling greater purchasing power of healthy items through government food assistance programs.
"The bottom line is that everyone, including Latino families, should have the opportunity to choose affordable, healthy foods that contribute to a healthy lifestyle," Ramirez said.
Salud America! is developing five new research packages: Better Food in the Neighborhood (Dec. 8, 2015); Healthier Schools (Jan. 12, 2016); Active Spaces (Jan. 19, 2016); Healthy Weight by Kindergarten (Jan. 26, 2016); and Sugary Drinks (Feb. 2, 2016). Learn more here.
By The Numbers
We currently do not have any By the Number Facts related to this issue.