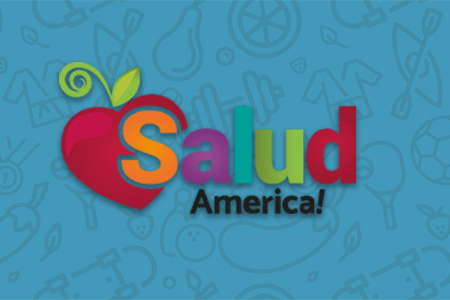 Share On Social!
---
The Robert Wood Johnson Foundation (RWJF) has awarded multi-year grants to 41 communities across the country in an expansion of a landmark program to reverse the childhood obesity epidemic by 2015.
One of the sites is San Antonio, Texas, one of the nation's most historic cities, and one of the heaviest.
Local leaders in this predominantly Hispanic city have been addressing the issue through multiple lenses as they work to combat rates of obesity and overweight as high as 76 percent. The San Antonio Metropolitan Health District (Metro Health) and San Antonio Restaurant Association recently formed a partnership to press for healthier restaurant menus. By introducing options with lower calories, fat and sugar, they hope, restaurants will create greater consumer demand for such foods. A small pilot is already under way at a Mexican restaurant.
Now the health department will lead more than a dozen agencies and organizations in an initiative to reduce childhood obesity through policy and environmental changes. With funding through Healthy Kids, Healthy Communities, the groups will work in schools and neighborhoods as well as restaurants.
"San Antonio is known as a fun place to live and a great place to visit, but it has not always embraced healthy behaviors as they relate to physical activity and food," project director Bryan J. Alsip said. "As in any community, the more barriers that are present for healthy eating and active living, the more difficult the challenge. We are looking to remove those obstacles and get the community to take advantage of new and healthier opportunities."
The Healthy Active San Antonio partnership will aim to expand residents' use of school gyms, playgrounds and other facilities outside of regular hours. It will push to have new development and redevelopment projects incorporate Complete Streets design into their planning. Finally, it will continue the work with local restaurants on healthy food and beverage guidelines, with potential incentives to recruit participants and encourage the guidelines' adoption.
Read more about the effort in San Antonio here. Read about the 40 other sites here.
By The Numbers
20.7
percent
of Latino kids have obesity (compared to 11.7% of white kids)