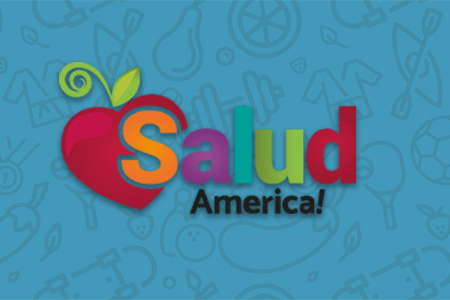 Share On Social!
---
Salud America!, a national program of the Robert Wood Johnson Foundation that is dedicated to reducing childhood obesity among Latinos, will be featured prominently at the upcoming American Public Health Association (APHA) Annual Meeting from Nov. 6-10, 2010, in Denver.
If you're at the APHA Meeting, please attend the Salud America! session at 12:30 p.m. Nov. 8, 2010.
Dr. Amelie G. Ramirez, director of Salud America!, will lead the session, which will introduce the program and the challenges and potential solutions to Latino childhood obesity. Then you'll hear from a trio of Salud America! pilot researchers: Drs. Shari Barkin, Emma Sanchez and Cristina Barroso. Dr. Larry Green, Salud America! National Advisory Committee member, will serve as session respondent.
Since its establishment in 2008, Salud America! has developed a network of more than 1,700 researchers, health groups, community leaders, policy-makers and others who are united in research and awareness to identify and promote the most promising obesity-prevention strategies for Latino communities.
The program sends Latino childhood obesity news, stories, events, resources and funding opportunities to its network through blog posts, monthly E-alerts and quarterly E-newsletters. Also, in July 2009, fueled by the network's innovative Delphi survey, which yielded the first-ever National Latino Childhood Obesity Research Priority Agenda, Salud America! and RWJF initiated a national competitive grant process and funded 20 junior- and mid-career scientists from across the U.S. to conduct pilot research projects focusing on policy and environmental solutions to local Latino childhood obesity issues.
RWJF, which funds Salud America!, also has created a blog to feature news from the APHA Meeting.
By The Numbers
20.7
percent
of Latino kids have obesity (compared to 11.7% of white kids)