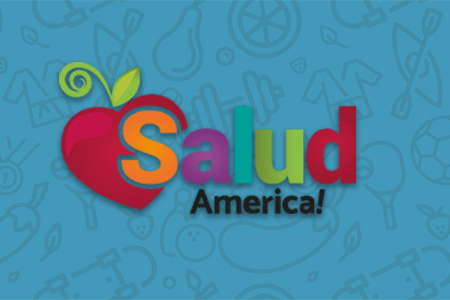 Share On Social!
---
Periodically we'll feature a faculty member from the Institute for Health Promotion Research (IHPR) at The UT Health Science Center at San Antonio, the team behind SaludToday. Today it's Dan Hughes.
Daniel Hughes, who came to the U.S. from Mexico City as a child, went on to get his chemical engineering degree and spent two decades working his way from engineering to middle management at Dow Chemical.
But, in his mid-40s, his life changed.
A close friend and long-time colleague suffered lung cancer with complications for years before succumbing to the disease. Several close family members also died of cancer, including close cousins and the aunt who brought him to the U.S.
He reflected on his life's work—a "serious midlife crisis," friends and family called it.
He called it a new beginning.
"I felt more like teaching and helping people live healthier lives. Making chemicals for 'fun and profit' wasn't in the cards anymore," said Hughes, who had always been interested in sports and exercise. "So I left a 23-year chemical engineering career and went back to school to start a career in exercise science."
Today, aided by a degree in exercise science and a doctorate in kinesiology, he's pursuing his new dream – using exercise to help people live healthier lives.
Read more of Dr. Hughes story on Page 2 of our IHPR E-newsletter.
By The Numbers
25.1
percent
of Latinos remain without health insurance coverage