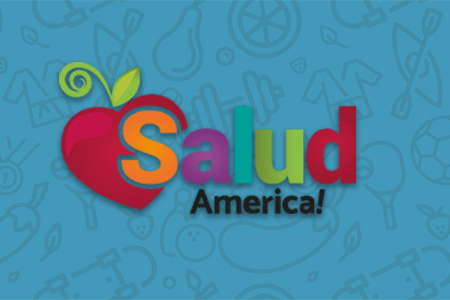 Share On Social!
---
Colon cancer is the second leading cause of cancer deaths among Hispanic men and the third leading cause of cancer deaths among women. Let's use #SaludTues on March 1, 2016, to tweet information and resources on Colorectal Cancer and Latinos:
WHAT: #SaludTues Tweetchat: "Colorectal Cancer: What Latinos Should Know"
DATE: Tuesday, March 1, 2016
TIME: 1-2 p.m. ET (Noon-1 p.m. CT)
WHERE: On Twitter with hashtag #SaludTues
HOST: @SaludToday
CO-HOSTS: Fight Colorectal Cancer (@FightCRC), Colorectal Cancer Alliance (@CCAlliance), National Colorectal Cancer Roundtable (@NCCRTnews)
Questions we got via Social Media:
What are the symptoms of colorectal cancer?
How can colorectal cancer be prevented?
What screenings are available?
Be sure to use the hashtag #SaludTues to follow the conversation on Twitter and share your strategies, stories, and resources about Latinos and colorectal cancer.
#SaludTues is a weekly Tweetchat about Latino health at 12p CST/1p EST every Tuesday and hosted by @SaludToday, the Latino health social media campaign for the team at the Institute for Health Promotion Research (IHPR) at The University of Texas Health Science Center at San Antonio.
By The Numbers
25.1
percent
of Latinos remain without health insurance coverage