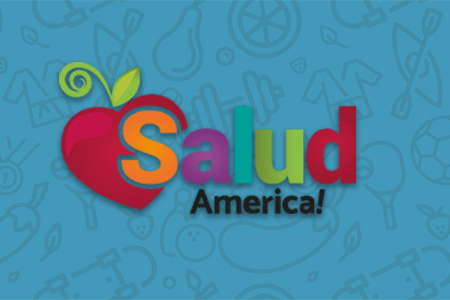 Share On Social!
---
When a city works together to make healthy changes, incredible things can happen quickly!
In just 2 years, obesity rates in San Antonio and Bexar County dropped from 35.1% in 2010 to 28.5% in 2012 on the heels of new health and fitness initiatives across the city, said San Antonio Mayor Julián Castro and local health officials at a press conference July 31, 2013.
The city now has a lower rate of obesity than the current Texas average (29.3%).
"We now have evidence that our investments are paying off and positively impacting the health of our families and the overall quality of life in San Antonio," Castro said.
Overall, 70,000 of adults in Bexar County moved into a healthier weight category from 2010 to 2012.
Obesity rates also decline among local racial/ethnic minority populations, including Latinos, which saw a drop in obesity from 40.5% to 29.6%—but the decline was even greater among those with higher incomes and more education, said Dr. Thomas Schlenker, director of the San Antonio Metropolitan Health District (Metro Health).
"We have a special work to do with those who are less educated and those of lower income," Schlenker said. "That's where we need to invest the most going forward."
The new statistics comes from survey data collected before and after the city received a federal Communities Putting Prevention to Work (CPPW) grant.
In 2010, Metro Health received a $15.6 million CPPW obesity prevention grant that allowed it to partner with multiple organizations such as the Parks and Recreation Department, Public Works, the Office of Sustainability and the Mayor's Fitness Council, the Bexar County Health Collaborative, San Antonio Housing Authority, YMCA of Greater San Antonio, San Antonio Sports, the University of Texas at San Antonio, the University of Texas School of Public Health, and local school districts, to develop and implement many strategies and programs for reducing obesity.
Mayor Castro thanked partners like San Antonio Sports, which organizes the Fit Family Challenge, a four-month summer event that offers families opportunities to stay active, and the local restaurant association who support the city's healthy menu initiative, Por Vida.
He also recognized the YMCA, which organizes the city's open streets initiative Síclovía.
Still, there is more work to be done: the latest statistics also show that the percentage of local people who were overweight, but not obese, rose from 34% in 2010 to 36% in 2012.
Schlenker pointed out two fitness-focused activities that can help all age groups:
Neighborhood bike-riding

RoTenGo (the street version of paddle tennis)
Castro even ended the press conference by playing RoTenGo, which Schlenker says is really catching on with family-oriented fitness groups across San Antonio.
"We're going to take San Antonio from one of the fattest cities to one of the fittest cities," Castro said.
Other speakers at the press conference included: Sandy Morander, CEO for the YMCA, Tony Canty of the Mayor's Fitness Council, and Cesar Canizalez a high-school senior who was recently awarded the Mayor's Fitness Council Healthy Hero Award.
Go here for more information.
See below for KSAT-TV news coverage of the press conference.
By The Numbers
20.7
percent
of Latino kids have obesity (compared to 11.7% of white kids)