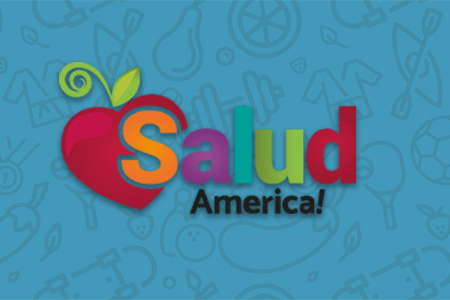 Share On Social!
---
How can…
Bilingual kids' books teach Latinos about healthy lifestyles? (Page 1)
School cafeterias transform into healthy cafés? (Page 3)
Researchers more easily investigate American childhood obesity? (Page 4)
Find the answers and more in the latest Salud America! E-newsletter.
Also find out the latest in Latino childhood obesity policy, news and updates on Salud America!, a Robert Wood Johnson Foundation (RWJF) network to prevent obesity among Latino kids.
The network is directed by the Institute for Health Promotion Research at The UT Health Science Center at San Antonio, which developed SaludToday.
To sign up to receive Salud America! E-newsletters, go here.
By The Numbers
20.7
percent
of Latino kids have obesity (compared to 11.7% of white kids)