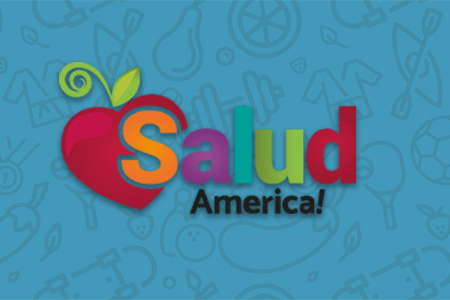 Share On Social!
---
Hispanic nursing students in Chicago, Phoenix, San Antonio, Brownsville, Texas, and Edinburg, Texas will become trainer-influencers to communities, steering Hispanic youth and their families away from the damaging lifelong effects of obesity.
Muevete (Move) USA is the nursing students' training course.
This program, which began March 5-6, will equip students to tout a balanced life through healthy choices.
"I know, as a Latina, that our children will have problems as adults if we let them continue to be obese," said Muevete USA project director Dr. Norma Martinez Rogers of the The University of Texas Health Science Center San Antonio. "We have to teach our children how to eat healthy, and through Muevete USA we are teaching an ideal population, Hispanic nursing students, to be pivotal players in that process."
Dr. Rogers' colleague, Dr. Adelita G. Cantu, assistant professor at the UT Health Science Center School of Nursing, leads the community service-learning portion of Muevete USA.
"We will use a program called Healthy Choices for Kids as a model of outreach in the five cities," Dr. Cantu said. "Health Choices for Kids is a summer camp run by medical and nursing students at the Health Science Center. Students teach children in neighborhoods under the auspices of faculty advisers. Students begin to understand how culture and context affects health-risk behaviors in Hispanic children and adolescents residing in low-income urban barrios."
This interaction may take the form of afterschool programs, church groups or outdoor meetings in low-income border settlements called colonias.
The program is funded by a $150,000 grant from The Coca-Cola Foundation.
Read more about the program in the San Antonio Business Journal.
By The Numbers
20.7
percent
of Latino kids have obesity (compared to 11.7% of white kids)