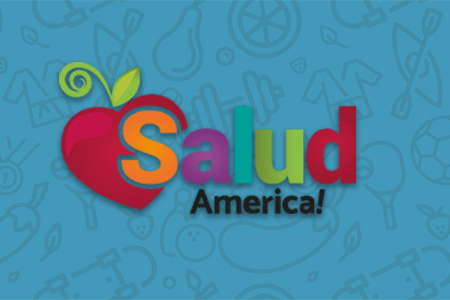 Share On Social!
---
A successful program that increased the number of fruits and vegetables eaten and decreased sugary drink consumption by 50 percent among Latino children had two secret weapons, according to a new study.
The first strategy is family values and togetherness.
The second guiding principle was "mas y menos"—a little more, a little less.
"Interventions often fail because their goals are too lofty. If someone tells me that ice cream is the root of my problem and I can't eat any more of it, I'll be disheartened and say I can't do this," said Angela Wiley, a professor of applied family studies at University of Illinois. "If someone says, would you be willing to eat ice cream two days a week instead of five, or eat light ice cream instead, I would be more willing to try."
In Wiley's study, published online in the Journal of Nutrition Education and Behavior and funded through Salud America! The Robert Wood Johnson Foundation (RWJF) Research Network to Prevent Obesity Among Latino Children, researchers attempted to change dietary behaviors.
In weekly sessions, Latino parents and children were separated for age-tailored lessons, then reunited for taste testing and demonstrations.
The rest of the two-hour session was spent in joint family physical activity and a family mealtime class.
"We taste-tested tortillas made with vegetable oil versus others made with lard and urged parents to go for the healthier alternative," Wiley said. "Also, if we could get them to substitute one corn or whole-wheat tortilla for a flour tortilla daily, we felt—mas y menos—that we'd made progress."
When the 73 participating families began the intervention, 19% of children did not eat fruit at all, and 62% ate less than one serving of vegetables daily.
Nearly half (48%) drank at least one sugary drink each day.
"When the program ended, fruit and vegetable consumption had increased by about a serving. We were most happy to see a significant drop in the children's daily consumption of sugar-sweetened beverages by over 50% at our two-month follow-up evaluation," Wiley said.
The patterns children develop at home are tremendously important throughout their lives so it's important to get family members on board, Wiley said.
"These kids are our country's future health-care consumers, and we want to give them the best possible start in life," she said.
By The Numbers
20.7
percent
of Latino kids have obesity (compared to 11.7% of white kids)