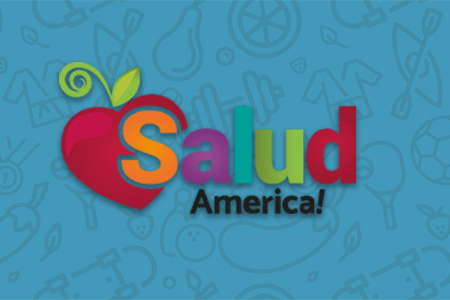 Share On Social!
---
Temperatures soared higher than 100 degrees this July in South Padre Island, Texas, but it didn't matter to Greg Ayer and his 19-month old daughter, Pamela (pictured).
Pamela, who has neuroblastoma, a type of cancer, was thrilled at her first trip to Schlitterbahn Waterpark.
"She had a blast for being 19 months old. She rode four rides," said Greg Ayer, who brings Pamela to her doctor's appointments in South Texas' Lower Rio Grande Valley. "Two months before that, she wasn't even walking!"
The Ayers were among 220 patients and families from Driscoll Children's Hospital Specialty Center in Brownsville who went to Schlitterbahn on July 30 thanks in part to the Institute for Health Promotion Research (IHPR) at The UT Health Science Center at San Antonio, the team behind SaludToday.
Cynthia Wittenburg, the IHPR's patient navigator/clinical researcher at its satellite office at the Regional Academic Health Center in Harlingen, helped organize the trip with the hospital's hematology-oncology team.
"We wanted to create a fun, happy environment for the patients and their families." said Wittenburg, who helped secure community donations and corporate funding from Driscoll to pay for the trip.
Wittenburg helps children and families who visit Driscoll's clinics, and are diagnosed with leukemia and other types of cancer, by enrolling them in appropriate clinical trials.
Not many of these families get to go on fun excursions, she said.
"So we brought the fun to them so they can have a tremendous experience, and they really did," Wittenburg said. "Most of the patients and their families had never been to Schlitterbahn, so it was like Disneyland for most."
Greg Ayer certainly agrees. He said his daughter had a fantastic time.
"I'd just like to say, 'Thanks.'"
By The Numbers
25.1
percent
of Latinos remain without health insurance coverage