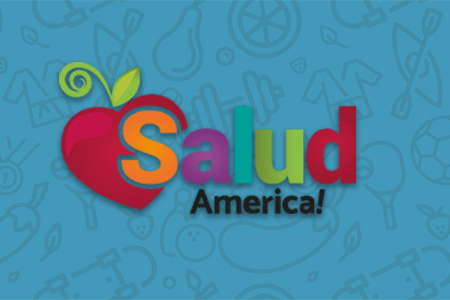 Share On Social!
---
There's a good chance you're one of the many kids or parents who've enjoyed reading about the unsatiable worm in The Very Hungry Caterpillar, the famous children's book by Eric Carle.
Now the fast-eating caterpillar, who gets a tummy ache from eating too much, is helping families learn to eat healthy.
The Alliance for a Healthier Generation and the American Academy of Pediatrics have joined with the children's book and with We Give Books to help teach families about healthy eating habits at home. The Eating Healthy. Growing Strong. campaign is an important part of the Alliance's mission to combat childhood obesity.
This spring, more than 17,500 pediatrician offices across the nation will receive free copies of specially created The Very Hungry Caterpillar books, together with growth charts and parent handouts that encourage doctors and parents to have meaningful conversations about the importance of healthy eating.
"Parents and doctors both play an enormously important role in ensuring children develop healthy eating habits early on in life. By joining with the American Academy of Pediatrics and the classic children's brand The Very Hungry Caterpillar, we are starting a dialogue between parents and doctors that will go beyond the waiting room and into the home, enabling 21 million children to make more nutritious choices and lead healthier lives," said President Bill Clinton, founder of the William J. Clinton Foundation, a founding organization of the Alliance along with the American Heart Association.
Learn more about the campaign here.
By The Numbers
142
Percent
Expected rise in Latino cancer cases in coming years