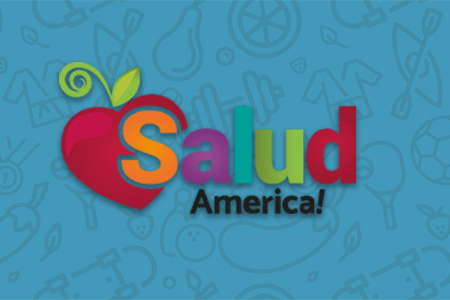 Share On Social!
---
"Daddy, you smell ugly. You smell like smoke." These words, spoken by his daughter, helped Vicente Escobedo quit smoking.
Vicente, a 21-year-old, hardworking San Antonio native and father of two daughters, is a resource specialist for the San Antonio Fatherhood Campaign, where he helps mentor young fathers to make healthy, strong families. He began to realize that he was doing something that wasn't making his own family strong or healthier – he was smoking.
Vicente first tried cigarettes at age 16. By 18, he was smoking two packs a week. But his daughter's urging and the soaring price of cigarettes led Vincente to stop smoking.
In the 10 months since he has quit, he has seen how young people think smoking cigarettes makes them cool and macho, and he doesn't want his daughters to fall into the same thinking, so he wants to lead by example. "Machismo is to be a protector of your family – working, showing pride in your family, being a caretaker for your family. So I follow that value of machismo and I really take pride in having it."
He also understands how smoking harms your health. "Not being able to run as good with my daughter… knowing that it affects my health dramatically, that is one of my main focuses."
Quitting smoking can actually heal a person's body, said Dr. Luis Angel of The University of Texas Health Science Center at San Antonio. After two weeks of not smoking, walking becomes easier and lung function increases. The health benefits continue to increase the longer smokers go without cigarettes.
Vicente knows that continuing to stay away from cigarettes may not be easy. It takes willpower, but having determination and working hard for what you think is best for you and your family is what being a man is all about. As they say, most smokers start when they are boys, but it takes a man to quit.
Read more Latinos who've kicked the habit here.
By The Numbers
25.1
percent
of Latinos remain without health insurance coverage