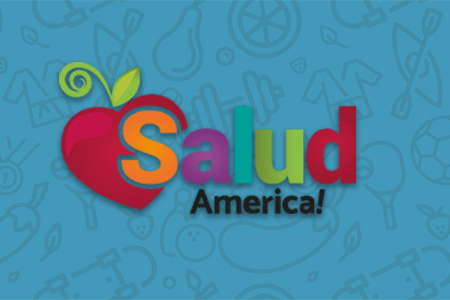 Share On Social!
---
Editor's Note: This post is part of an ongoing series that will highlight the Robert Wood Johnson Foundation's work in Latino communities across the country.
SaludToday Guest Blogger: Dr. Jennifer Harris
Yale Rudd Center for Food Policy & Obesity
Obesity continues to hit the Latino community the hardest. About 39% of Hispanic adults are overweight compared with 33% of non-Hispanic whites. As obesity increases, so does the risk for chronic diseases like diabetes and congestive heart failure.
Food marketers see the Latino community as an important target because it is a large, young and growing segment that is sure to yield lots of future sales.
The barrage of food marketing to Latinos—particularly when the pitch is for unhealthy cereals, fast foods and sugary drinks—poses a significant challenge to reversing this epidemic and the related chronic diseases.
Just recently, General Mills partnered with actor Juan Soler in a Spanish-language campaign to promote the consumption of Honey Nut Cheerios as a way to lead a heart-healthy life. "Cuídate, Corazón" (Take Care, Heart) is described as a multi-market education campaign to help reduce the incidence of heart disease, the leading cause of death among Hispanics.
But in touting Honey Nut Cheerios as a healthy option, the campaign is another example of a misleading marketing tactic for an unhealthy food product.
The Yale Rudd Center for Food Policy and Obesity recently examined cereal nutrition and marketing in its Cereal FACTS 2012 report. My colleagues and I evaluated the nutritional quality of more than 100 brands and nearly 300 individual varieties of cereal marketed to children, families and adults. Honey Nut Cheerios isn't one of the healthy options.
One serving of Honey Nut Cheerios contains nine grams of sugar, compared with just one gram in regular Cheerios. We created a video to show just how much sugar a single serving of this cereal contains.
In its press release, General Mills suggests eating four servings of the cereal daily to take in three grams of fiber, an amount that has been shown to reduce cholesterol. Although soluble fiber is a beneficial part of a healthy diet, it can be easily obtained in many foods, including oats, beans, peas and citrus fruits, which do not contain large quantities of added sugar.
If a person followed General Mills's four-servings-a-day advice, he or she would consume 144 calories a day from added sugar. Over a year, that's the equivalent of eating 29 pounds of sugar. It would add about 15 pounds of weight, if other calorie intake were not controlled. Considering the amount of sugar consumed from all other food sources, the Honey Nut Cheerios recommendation is risky at best.
The cereal's benefits of soluble fiber are far outweighed by the sugar it contains; the American Heart Association recommends increasing fiber intake but also recommends decreasing added sugar in light of the link between added sugar consumption and heart disease. In fact, the association recommends that no more than half of discretionary calories come from added sugar, which is only 15 grams per day for a 4- to 8-year-old child.
Reducing the incidence of heart disease in the Latino community must be accomplished by reducing the intake of saturated fat, added sugar and sodium while increasing soluble fiber. Honey Nut Cheerios is simply not the right food for success.
Not only is General Mills promoting one of its less healthy products, it is disguising advertising as a socially responsible campaign. And while this campaign does not target Latino children directly, Honey Nut Cheerios is the second most frequently advertised cereal to children.
By using the leading man of a Spanish-language novela to endorse a cereal and its implied benefits for heart health, General Mills is trying to build brand loyalty and trust among parents who will think they're doing right by their children by serving Honey Nut Cheerios.
In 2006, General Mills and other major companies promised to improve the nutritional value of their children's cereals and strengthen their standards for child-directed advertising. The "Cuídate, Corazón" campaign demonstrates a way that General Mills is skirting its promise.
General Mills has healthy products in its portfolio, such as regular Cheerios and Chex. Why doesn't it use celebrities to promote those to the Latino community instead?
By The Numbers
20.7
percent
of Latino kids have obesity (compared to 11.7% of white kids)