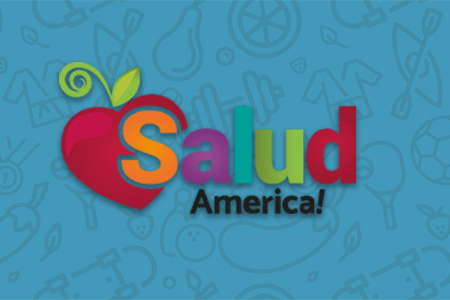 Share On Social!
---
Editor's Note: This post is part of an ongoing series that will highlight the Robert Wood Johnson Foundation's work in Latino communities across the country.
By SaludToday Guest Blogger: Sallie George
Do you know someone doing exceptional work to improve health or access to health care in his or her community? Or someone who has solved or who has made good progress toward solving a daunting community health problem?
If so, nominate your local health hero for a 2012 Robert Wood Johnson Foundation Community Health Leaders award.
As the nation's largest health philanthropy, the Robert Wood Johnson Foundation (RWJF) selects 10 of these individuals each year to receive the Community Health Leaders award, which includes national recognition, opportunities to network and collaborate with fellow health leaders around the country, and $125,000 to support the leader's work. The winners receive tools and knowledge to help them continue their efforts to improve health and health care where they live.
Josephine Mercado, founder of Hispanic Health Initiatives, Inc. (HHI) in Central Florida, was named a Community Health Leader in 2010 and recently sat on an RWJF sponsored panel discussion about the health of the Latino community. She said: "Recipients of the Community Health Leaders award are an honored and privileged group. The award has placed HHI at another leadership level in the Central Florida community."
Selected leaders come from diverse professional backgrounds and regions of the country. They're working to solve the health challenges that confront their own communities throughout the U.S.
Recent award winners are providing compassionate care to dementia patients, supporting lesbian, gay, bisexual and transgender (LGBT) youth, providing free health care to homeless women, and developing support services for brain injury survivors.
The annual call for nominations has been released and RWJF is accepting nominations from October 21-November 28, 2011. Don't miss your chance to recognize your most outstanding local health leaders.
For more information and to nominate someone, visit www.communityhealthleaders.org.
By The Numbers
142
Percent
Expected rise in Latino cancer cases in coming years