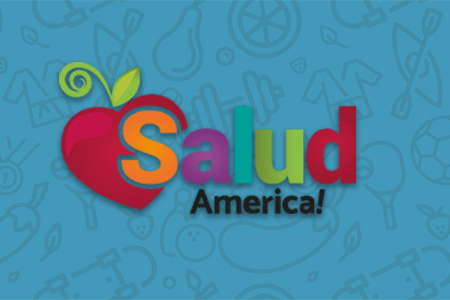 Share On Social!
---
Community recreation centers that develop culturally tailored programs that invite Latino families inside can increase sustained use of the center for physical activity in this population at heightened risk for childhood obesity, according to a new study in Childhood Obesity.
Living near community recreation centers (CRC) is associated with increases in adolescent and adult physical activity.
However, the efficacy of efforts to increase use among Latino parents and children is unknown.
So researchers, led by Dr. Shari Barkin, a Vanderbilt University researcher and grantee of Salud America!, compared 66 Latino parent–child pairs who had participated in a culturally tailored healthy lifestyle program at a community recreation center and completed a 12-month follow-up assessment to 62 pairs living within a 5-mile radius of the center.
About two-thirds of Latinos in the healthy lifestyle program reported more than monthly use of the center for themselves a year after programming ended, compared to one-third of those who didn't.
Parents in the program also were four times more likely than the others to use the center with their children on a monthly basis.
Read more about the study here, or check out Dr. Barkin's Salud America! research brief.
Dr. Barkin is one of 20 grantee researchers of Salud America! The Robert Wood Johnson Foundation Research Network to Prevent Obesity Among Latino Children. The network is based at the Institute for Health Promotion Research at The UT Health Science Center.
By The Numbers
20.7
percent
of Latino kids have obesity (compared to 11.7% of white kids)