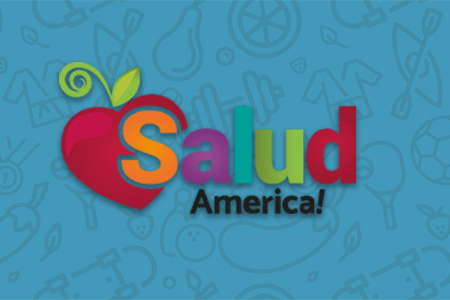 Share On Social!
---
Editor's Note: This post is part of an ongoing series that will highlight the Robert Wood Johnson Foundation's work in Latino communities across the country.
On May 5, 2012, the Robert Wood Johnson Foundation (RWJF) and the National Association of Hispanic Journalists (NAHJ) will team up to provide Hispanic media with an in-depth look at a health care issue that's key to the Latino community.
The panel discussion, "Reflection in the Mirror: Latino leaders inspire young Hispanics to see themselves in the health and health care field," will address the importance of diversifying this country's health and health care fields.
Prominent Latinos will detail their respective journeys and the importance of having health professionals reflect the communities in which they serve.
Dr. Debra Joy Pérez, assistant vice president for research & evaluation at RWJF, will deliver opening and closing remarks. The discussion will be moderated by Anne Harding, who writes for Reuters Health, The Lancet, The Scientist and the British Medical Journal.
Panelists include Dr. Gabriel Rincón, president of Mixteca Organization, Inc., which provides health and education programs to thousands of Latino New Yorkers. Rincón was honored as a 2011 RWJF Community Health Leader.
Dr. Judith Aponte will also be on the panel. Aponte is the first Hispanic to graduate from the Doctor of Nursing Science program at Columbia University. In addition, she was the first Hispanic to receive tenure from Hunter College's Hunter-Bellevue School of Nursing, where she is now an associate professor.
The third panelist will be Wanda Montalvo, clinical director for the New York State Diabetes Campaign. Montalvo chairs the National Diabetes Education Program, an effort by the Centers for Disease Control and Prevention, the National Institutes of Health and more than 200 partners to develop strategies and interventions to improve the lives of people living with diabetes. She is an alumna of RWJF's Executive Nurse Fellows program.
NAHJ members, register today to be a part of this event! You'll get ideas and contacts for stories that can help lead to a more diverse health care workforce.
Join the conversation on Twitter at #NAHJhealth.
By The Numbers
142
Percent
Expected rise in Latino cancer cases in coming years