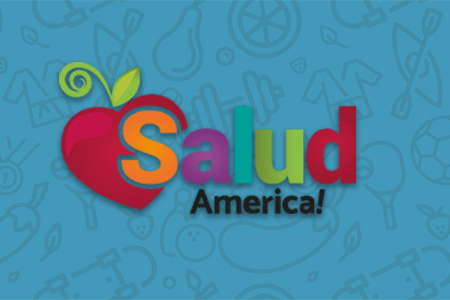 Share On Social!
---
Editor's Note: This post is part of an ongoing series that will highlight the Robert Wood Johnson Foundation's work in Latino communities across the country.
The Robert Wood Johnson Foundation (RWJF) today announced that it is investing $9.5 million in new funding for its Forward Promise initiative, aimed at improving the health and success of young men of color.
The centerpiece of the announcement is a new call for proposals that seeks innovative, community-based projects working to strengthen health, education, and employment outcomes for middle school- and high school-aged boys and young men of color.
"To build a strong and prosperous future for our nation, it is critical that we expand opportunities for boys and young men of color to grow up healthy, get a good education, and find meaningful employment," said RWJF Program Officer Maisha Simmons. "Their options have been too limited for too long; that's why we are proud to launch Forward Promise to support young men of color and identify the most promising paths toward a stronger, healthier future."
Specifically, this initiative will support innovative programs that focus on the following four areas:
Alternative approaches to harsh school discipline that do not push students out of school;
Solutions that focus on dropout prevention and increasing middle school retention and high school graduation rates;
Mental health interventions that tailor approaches to boys and young men who have experienced and/or been exposed to violence and trauma; and
Career training programs that blend workforce and education emphases to ensure that students are college- and career-ready.
Momentum is building nationally among philanthropists and policy-makers to improve the health and success of young men of color.
Last summer, Mayor Michael Bloomberg and philanthropist George Soros launched their Young Men's Initiative, a nearly $130 million effort in New York to support young men of color in the areas of education, employment, health, and justice. And the California legislature established a Select Committee on the Status of Boys and Men of Color, which has been holding hearings across the state to identify successful and innovative policies and programs. In June, RWJF hosted a "Gathering of Leaders" in Philadelphia that brought together more than 100 leaders in philanthropy, social service delivery, advocacy, and academia to focus on fundamentally improving circumstances for boys and young men of color.
"While all young people need support on the road to becoming healthy, productive adults, it's especially true for teenage boys of color," added Simmons. "We are looking to advance innovative policies and approaches that can dramatically change their prospects to succeed in school, in their communities, in the workplace, and in society."
RWJF is committing $9.5 million over three years to Forward Promise, which will support grantmaking for community-based projects and initiatives, policy analysis, and convenings to surface the strongest solutions. Under the new call for proposals, RWJF will award up to 10 grants not to exceed $500,000 each. Find more information here.
Forward Promise reflects RWJF's belief that it is essential to focus on what makes people healthy—or unhealthy—from a perspective that includes factors outside of the medical care system. Social influences rooted in our neighborhoods, housing, schools, jobs, and economic security have a powerful effect on our health. Across most of these areas, however, boys and young men of color often have limited positive options. Education and jobs are a particular concern, with the unemployment rate for Hispanic youth at nearly 30% and for black youth at almost 40%—far higher than that of white youth, according to federal statistics.
America's prosperity depends on giving every young person a fair chance to thrive and succeed. It is RWJF's belief that we are moving forward the promise that we have made to our young men, who represent the nation's future. It's a future where young men of color must have the opportunity to become healthy adults who contribute to their communities and society.
By The Numbers
142
Percent
Expected rise in Latino cancer cases in coming years