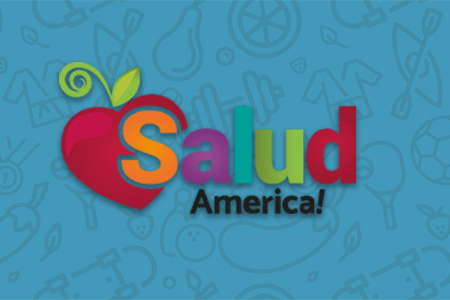 Share On Social!
---
Latinos, African Americans and women are disproportionately affected by both obesity and osteoarthritis (OA), the most common form of arthritis, which is characterized by the breakdown of cartilage that acts as a cushion at the ends of bones.
On Sept. 18-19, 2012, Movement is Life will convene for its third annual National Caucus on Arthritis and Musculoskeletal Health Disparities.
At this year's meeting, the cause and effect relationship between osteoarthritis and obesity will be at the forefront of discussions.
"For patients with osteoarthritis, the friction produced when bones grind against one another causes chronic pain and stiffness. As a result, many limit their physical activity, which often leads to weight gain," said Dr. Mary O'Connor of the Mayo Clinic Florida and the co-chair of Movement is Life, which aims to decrease disparities in musculoskeletal care delivery by raising awareness of ways to proactively manage chronic diseases. "Chronic pain, inactivity and weight gain can escalate into obesity, which in turn worsens the burden of osteoarthritis. However, obesity can also initiate the cycle. Being overweight increases the risk and progression of osteoarthritis because the extra load directly impacts weight-bearing joints such as the knees and hips."
Facts about arthritis
An estimated 3.1 million Hispanics are living with arthritis, and 39.1 percent of Hispanic adults are considered obese.
Of the nearly 27 million Americans who have osteoarthritis, nearly 16 million are women.
More than 60 percent of U.S. adult women are overweight.
An estimated 4.6 million African Americans are living with arthritis. Four out of five African American women are overweight or obese, which is the highest rate of any group in the U.S.
"OA and obesity act as catalysts for other chronic conditions, such as diabetes and heart disease," said Alberto Bolanos, MD and Co-Founder of the American Association of Latino Orthopaedic Surgeons. "The treatment of patients who suffer from multiple chronic conditions is challenging to our health care system. Osteoarthritis and obesity lead to worse health conditions, resulting in higher medical costs and, sadly, a poorer quality of life."
The two-day 2012 National Caucus on Arthritis & Musculoskeletal Health Disparities will bring together a consortium of stakeholders representing primary care physicians, orthopaedic surgeons, health advocacy organizations, community organizations, academia, faith-based leaders, industry leaders and more.
Learn more at www.movementislifecaucus.com.
By The Numbers
142
Percent
Expected rise in Latino cancer cases in coming years