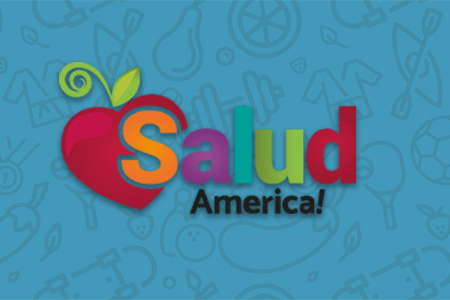 Share On Social!
---
Deborah Parra-Medina, Ph.D., a professor at the Institute for Health Promotion Research (IHPR) at the UT Health Science Center at San Antonio, was given the prestigious Mayhew Derryberry Award from the Public Health Education and Health Promotion section of the American Public Health Association (APHA).
The award, given annually, recognizes outstanding contribution of behavioral scientists to the field of health education, health promotion and/or health communications research or theory.
Parra-Medina has more than two decades of research and interventions in chronic disease prevention with underserved groups, including women, Hispanics, immigrants, youth and financially disadvantaged populations in diverse geographic and community settings.
She will be recognized at a lunch Nov. 5, 2013, at the 141st APHA Annual Meeting in Boston.
"I am honored to receive this award named for Mayhew Derryberry, who worked to instill in scientists the vital role of health education in improving people's health," Parra-Medina said. "I wholeheartedly agree that health education and promotion are key components to solve health inequalities that exist among certain populations, including Latinos."
At the IHPR, Parra-Medina leads several projects, including:
Training peer educators to provide navigation support and outreach/education on HPV to Latina mothers and daughters in South Texas;
The "Be Fit with Friends" intervention to give Latina Girl Scouts options—from basic fitness equipment to volunteer opportunities to online social media, fitness video games and text messaging—to overcome barriers to physical activity in San Antonio;
The "Y Living" program that uses e-mails, text messaging and other activities to help San Antonio families increase healthy living and reduce cancer risk; and
Enlace, a promotora-led physical activity to promote moderate-to-vigorous physical activity among Latinas in South Texas.
Parra-Medina's "Be Fit with Friends" Leader Manual also will receive an award in the "training materials" category at the APHA meeting.
"Deborah's work is making a meaningful impact on the health of the Latino population in South Texas and beyond," said IHPR Director Amelie G. Ramirez, Dr.P.H. "She is very deserving of this award and recognition."
By The Numbers
25.1
percent
of Latinos remain without health insurance coverage