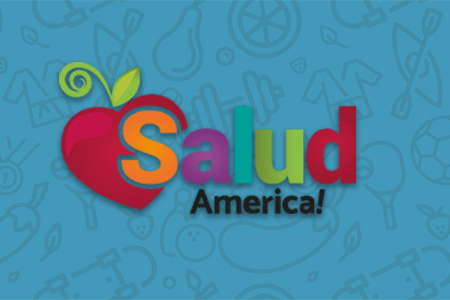 Share On Social!
---
Latinos kids: Don't drink sodas during the school week.
This is the no-soda challenge being asked of Austin, Texas, students and their families by a Latino group, Manantial de Salud, a federally funded grassroots health network sponsored by the Latino Healthcare Forum in Austin's Dove Springs neighborhood.
The pledge—which essentially asks students and their families to "don't do the Dew" from Monday to Friday during the school year—is now being adopted citywide by the Austin Independent School District (ISD), Dell Children's Medical Center of Central Texas and other local groups as a small-but-serious step toward curbing childhood obesity.
Families who accept the challenge are urged to text "nosodas" to 84444 or email nosodatx@gmail.com, or share their stories here.
Latino families can text "sinsoda" to 84444 or email sinsodadovesprings@gmail.com.
Dr. Stephen Pont, medical director for Austin ISD and pediatrician at Dell Children's Medical Center, is figure-heading the overall initiative.
"Obesity is a terrible affliction for Latinos in Austin. We need to do many things to fight obesity, and one of the easiest and most important things we can do is to not give our children sodas or other sugary drinks," Pont said in a statement to Manantial de Salud. "I ask Latino families to accept this challenge and promise to not drink sodas during the school week. This will help your children's health and education."
The idea for this challenge originated among two parent groups in Austin's Dove Springs neighborhood and in East Austin, where childhood obesity is a particular concern.
Thanks to a Community Transformation Grant, a five-year award to the Austin/Travis County Department of Health and Human Services by the U.S. Centers for Disease Control and Prevention, the city is funding two projects coordinated by The University of Texas School of Public Health, Austin Regional Campus: Manantial de Salud in Dove Springs and East Side Healthy Living, which is sponsored in East Austin neighborhoods by the Alliance for African American Health in Central Texas.
"We're making this promise for our families and urging all families here to do the same," said Edgar Chacon, a parent and member of Manantial de Salud, in a statement. "Our children's health is at stake and every small step like this will help in the fight against obesity."
Read about a Latino family that's already accepted the challenge.
Also, watch Spanish-language video commentary from Dr. Pont, or check out news coverage on the no-soda challenge.
By The Numbers
20.7
percent
of Latino kids have obesity (compared to 11.7% of white kids)