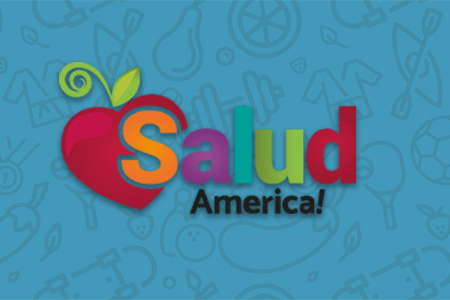 Share On Social!
---
A new report highlights Latino childhood obesity challenges and potential solutions that were discussed at the 2nd Annual Scientific Summit of Salud America! The Robert Wood Johnson Foundation Research Network to Prevent Obesity Among Latino Children.
The summit, from Sept. 22-24, 2010, in San Antonio, showcased the innovative Latino childhood obesity research being done by the program's  20 pilot investigators.
The investigators, from 11 states around the nation, presented the progress they've made on their two-year, $75,000 pilot projects to the audience of 75 of their peers and experts in the field.
"I have to tell you, we're very excited about the impact our pilot investigators are making," said Dr. Amelie G. Ramirez, director of Salud America!, which is led by the Institute for Health Promotion Research at The UT Health Science Center at San Antonio.
"They're only halfway through their projects, essentially, and they've already: developed original surveys and tools; presented at local and national meetings; had abstracts and posters accepted at prestigious conferences; generated media coverage; and gained a better awareness of their role in policy development," Ramirez said. "We can't wait to see how their final results impact childhood obesity."
By The Numbers
20.7
percent
of Latino kids have obesity (compared to 11.7% of white kids)