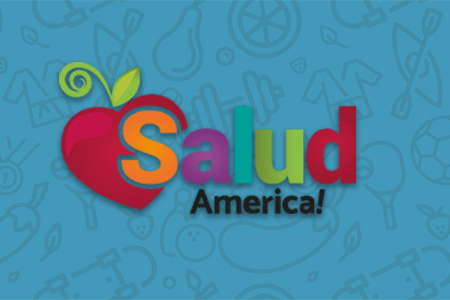 Share On Social!
---
By SaludToday Guest Blogger: Lizbeth Barrera
I come from a Mexican-American family where food is part of our culture.
Coming together and enjoying our traditional plates is something I cherish. I grew up eating chilaquiles, enchiladas, sopes—basically all those yummy "antojitos."
My struggle with my own weight caused me to realize that we need to eat these traditionally fried foods in moderation. Our cuisine is delicious and unique, but we must think twice before consuming it daily.
The peak of my weight gain occurred in college. At the University of California, Berkeley, I cooked what I learned from my mom's kitchen, and ate a lot of fast food. I had a college degree under my belt, but also 155 pounds. It might not seem like a lot, but I am only 5-feet, 1-inch tall.
I didn't realize my weight gain until I returned home to San Jose, Calif. I did not feel good about myself when I went shopping. Clothes didn't flatter me. My self esteem was down.
I decided it was time for a change and signed up for a six-week boot camp the summer I graduated. There I ran my first mile since high school (a proud day), but I only lost 5 pounds in the program.
I wondered why it wasn't making lose the weight I wanted.
Then it finally clicked—I needed moderate-to-intense exercise and a change to my diet.
This year was life-changing. I got a two-year gym membership for Christmas and began to jog on the treadmill. The boot camp was a nice quick fix, but going to the gym on a regular basis was a better long-term solution. I got up to three miles jogging at a time.
I cut the proportions of the food I ate. But I wasn't eating healthy. Eating fried food made me feel week.
In February 2012, I became a pescaterian, which includes seafood but not the flesh of other animals. My vegetable intake increased dramatically. Becoming a pescaterian in a Mexican American family, where meat is part of our cuisine, is frowned upon. Pescaterianism does allow me to enjoy some traditional Mexican food, such as ceviche and enchiladas, but it stops me from eating so much of it.
I also ran my first half-marathon this year. One of the biggest accomplishments in my life. I trained for two months on nearby park trails. I went from jogging three miles at the gym at the beginning of the year to running 13 miles in June. Running is something I love and enjoy doing. I am now training for my second half-marathon on Oct. 7, 2012.
I am currently 122 pounds, down from 155.
I am not trying to promote pescaterianism or becoming a runner. What I do recommend is a lifestyle change, not a quick fix. I recommend finding some sort of sport or exercise that you enjoy or become proud of doing. I also am not urging that we stop eating traditional, delicious Mexican food. Instead, perhaps we should eat it in smaller portions and find healthier ways to cook it.
By The Numbers
20.7
percent
of Latino kids have obesity (compared to 11.7% of white kids)