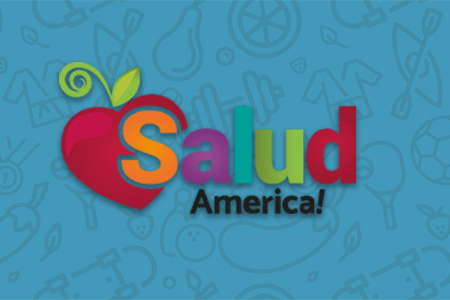 Share On Social!
---
Dr. Shari Barkin, a grantee of Salud America! The Robert Wood Johnson Foundation Research Nework to Prevent Obesity Among Latino Children and a Vanderbilt University pediatric researcher, has been awarded a new $12 million NIH project, "Growing Right Onto Wellness (GROW): Changing Early Body Mass Index (BMI)."
The seven-year project, which teams Vanderbilt's Department of Pediatrics with Metro Nashville Parks and Recreation, will bring 600 families to their neighborhood park facilities and provide a curriculum specially designed to fit a variety of ethnic groups.
The project was one of four funded through the NIH's $49.5 million Childhood Obesity Prevention and Treatment Research (COPTR) program, which is among the first long-term obesity prevention and treatment research studies in children.
Barkin's pilot project for Salud America!, which is led by the Institute for Health Promotion Research at The UT Health Science Center at San Antonio (the team behind SaludToday), aims to increase access to physical activity and use of community recreation centers by Latino families to reduce pediatric obesity.
"We're very excited about Dr. Barkin's Salud America! pilot project with us and her new NIH award," said Salud America! Director Dr. Amelie G. Ramirez. "She's an outstanding researcher who is truly dedicated to improving the health of young people in this country."
By The Numbers
20.7
percent
of Latino kids have obesity (compared to 11.7% of white kids)