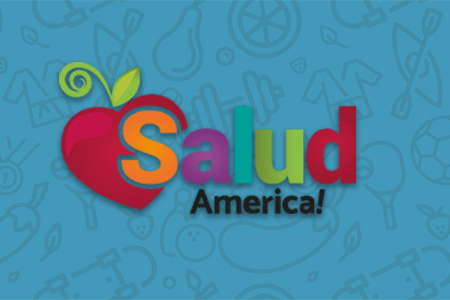 Share On Social!
---
For girls growing up on the San Antonio's West Side, exercise may not be a walk in the park. They encounter stray dogs and face traffic without sidewalks. Public places like basketball courts are often in use by boys, leaving girls reluctant to seek a turn. And parents, fearing crime or unwanted attention, may not let girls roam unsupervised.
That's why researchers at The University of Texas Health Science Center at San Antonio are testing a new program to increase girls' opportunities to become more physically active.
The program, "Be Fit with Friends," gives girls many options – from basic fitness equipment like jump ropes to volunteer opportunities to online social media, fitness video games on the Wii and Kinect and text messaging – to help overcome barriers to physical activity. Thirty Girl Scouts from West Side troops began trying out the program in February, and researchers hope to include more this fall.
"We want to build a sustainable program that takes advantage of tools and resources that already exist to help girls add physical activity to their lives," said Dr. Deborah Parra-Medina of the Institute for Health Promotion Research (IHPR) at the UT Health Science Center. "We think this can open up girls' and parents' minds to engaging in physical activity on an ongoing basis."
"Be Fit with Friends," which teams the IHPR and Girl Scouts of Southwest Texas, reaches out to girls in several ways:
During troop meetings, Girls Scouts will learn physical activity basics.
Also at meetings, Girl Scouts will try several "mobile PA (physical activity) units." One holds playground toys like jump ropes. Another has yoga equipment. Others have videogames for Nintendo Wii or Kinect for Xbox.
To connect girls to community resources, on weekends girls will walk the Apache Park Greenway, golf at the First Tee of San Antonio and volunteer at the San Antonio Food Bank's Spurs Community Garden.
Each girl will receive two pedometers – step-counting devices – for herself and a parent.
On their cell phones, girls will receive motivational text messages, vote on favorite activities and more. There's also a Facebook group where girls can post photos, see an events calendar, watch instructional videos, etc.
Read more here, or watch here or below how Girl Scouts helped researchers shape the BFF program (from KENS-TV):
By The Numbers
20.7
percent
of Latino kids have obesity (compared to 11.7% of white kids)