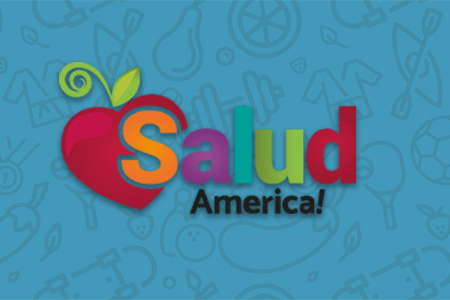 Share On Social!
---
After watching some middle-schoolers use soda machines to buy "lunch," Principal Dr. John Kennedy decided that changes were needed at St. Anthony Catholic School in the predominantly Latino city of San Antonio, Texas.
He was approached by some parents who also were interested in addressing student health, and the Mi Vida (My Life) wellness campaign was born.
Mi Vida is an acronym for a short poem they wrote:
My life
includes
Veggies, fruits & fun
in meals with everyone,
daily walks or climbing trees,
and learning at St. Anthony's!
The motto of Mi Vida is "Play Often. Eat Well."
"The paths toward healthy minds, bodies, and spirit are interconnected, and achieving this overall health is part of our community goals at St. Anthony's," said Dr. Kennedy. "Increasing knowledge about the benefits of exercise and healthy eating are just some of the steps we are taking for this life-long process."
Read about how Mi Vida benefited the school on Page 3 of the newsletter for our Salud America! program, which is led by the team behind SaludToday.
Read more stories about people making a difference to reduce childhood obesity here.
By The Numbers
20.7
percent
of Latino kids have obesity (compared to 11.7% of white kids)