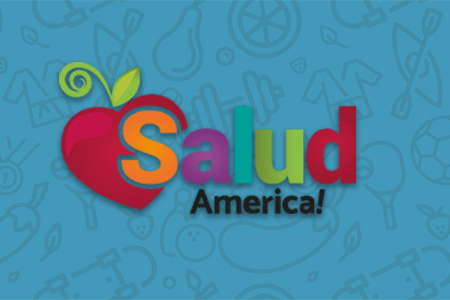 Share On Social!
---
Editor's Note: This is a 20-part series featuring new research briefs on Latino childhood obesity, nutrition, physical activity and more by the 20 grantees of Salud America! Part 12 is Dr. Rebecca London. Find all briefs here.
Dr. Rebecca London
"Community-Based After-School Programs and Youth Physical Fitness"
In her Salud America! pilot research project, Dr. Rebecca London of Stanford University examined the fitness and overweight status of 1,105 5th and 7th grade students in California.
It followed the same students over four years to analyze whether participating in after-school programs had an effect on whether a student was physically fit, and on whether he or she was overweight two years later, when they were in 7th and 9th grades, respectively
Key preliminary findings include:
Latino students and "initially unfit" students were less likely to participate in primarily fitness-focused programs after school; and
participation in primarily fitness-focused after-school programs—but not other types of enrichment programs—increased the likelihood of being physically fit.
Findings from this study point to the importance of identifying and engaging youth in fitness-focused activities after school, and if possible, focusing on student populations less likely to participate.
It also suggests that children's health can be improved by existing local youth-serving organizations that promote youth fitness after school.
Read more here.
Salud America! is an RWJF national program directed by the Institute for Health Promotion Research at The UT Health Science Center at San Antonio, the team behind SaludToday.
By The Numbers
20.7
percent
of Latino kids have obesity (compared to 11.7% of white kids)