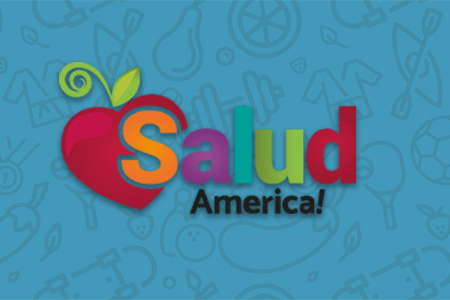 Share On Social!
---
Editor's Note: This is a 20-part series featuring new research briefs on Latino childhood obesity, nutrition, physical activity and more by the 20 grantees of Salud America! Part 9 is Dr. Javier Rosado. Find all briefs here.
Dr. Javier Rosado
"Paying Attention to Children's Weight in Pediatric Primary Care"
In his Salud America! pilot research project, Dr. Javier Rosado of Florida State University assessed how much weight-related medical attention children get during well-child checkups at a pediatric community health center in a rural, largely Latino migrant farm-worker community in Florida.
Key preliminary findings include:
some parents are not concerned about their child's weight;
obesity among girls raised the highest concern. The child's gender also influences physician action; and
physicians give little attention to children who are overweight but not obese.
These findings highlight the need for programs that facilitate parental interest, concern and confidence in influencing their child's health and weight—particularly as parents in our study were frequently unaware of their child's weight status.
Physicians also need to be equipped with guidelines and tools that facilitate accurate diagnosis and treatment of childhood obesity, and any such guidelines must address parent and child motivation to engage in treatment.
Read more here.
Salud America! is an RWJF national program directed by the Institute for Health Promotion Research at The UT Health Science Center at San Antonio, the team behind SaludToday.
By The Numbers
20.7
percent
of Latino kids have obesity (compared to 11.7% of white kids)