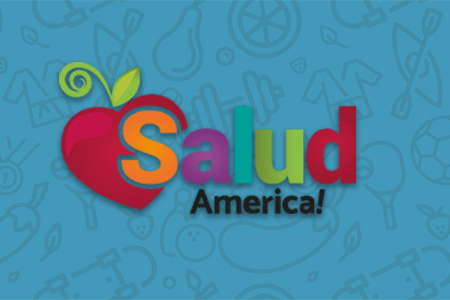 Share On Social!
---
Editor's Note: This is a 20-part series featuring new research briefs on Latino childhood obesity, nutrition, physical activity and more by the 20 grantees of Salud America! Part 4 is Dr. Harris Huberman. Find all briefs here.
Dr. Harris Huberman
"Using Parenting Newsletters to Reduce Young Latino Children's Weight"
In his Salud America! pilot research project, Dr. Harris Huberman of SUNY Downstate Medical Center in New York tested a low-cost parenting intervention to reduce rates of overweight and obesity in Latino children during the first three years of life.
The intervention features a series of age-paced parenting newsletters called Primeros Pasos in Spanish or Building Blocks in English (PP/BB), which are mailed monthly to families beginning at the birth of a child through age 3.
Key preliminary findings include:
the PP/BB intervention reduced overweight during the first years of life; and
the PP/BB intervention was associated with reduced rate of overweight through age 3.
A PP/BB intervention beginning in a child's infancy, that utilizes culturally tailored parenting newsletters to influence parents' feeding attitudes and practices, can have a beneficial impact in reducing overweight in Latino children as they reach preschool age.
This study suggests that preventive parenting approaches beginning in very early childhood—especially among Latinos—should be an element of broader obesity prevention strategies.
Read more here.
Salud America! is an RWJF national program directed by the Institute for Health Promotion Research at The UT Health Science Center at San Antonio, the team behind SaludToday.
By The Numbers
20.7
percent
of Latino kids have obesity (compared to 11.7% of white kids)