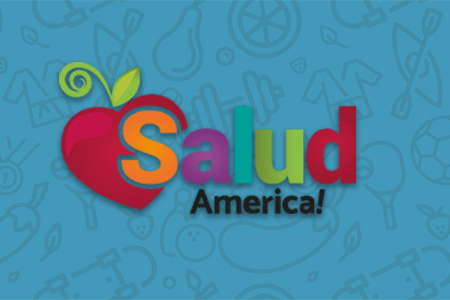 Share On Social!
---
Salud America! pilot researcher Dr. Nelda Mier documented a lack of sidewalks, street lights and parks along the poverty-stricken Texas-Mexico border—an environment that she found contributes to obesity and sedentary behavior among Latino children.
But this story doesn't end with just research results.
To change the local environment to make it easier to engage in physical activity, Dr. Mier—armed with lessons from Salud America! on how to promote research-based policy change—brought her project research results to community leader and policy advocate Anne Williams Cass.
The research helped guide advocacy efforts of local organizations dedicated to affordable housing, including Cass' Proyecto Azteca, which plans to communicate with Texas legislators about the need for sidewalks, street lights and garbage collection along the Mexico-Texas border.
Dr. Mier's research also prompted changes in the design of an affordable-housing neighborhood, where Proyecto Azteca is working with planners to add trails for hiking and biking, a recreation center and outdoor exercise areas.
"These are things that we more than likely would have neglected in our planning had it not been for the research Dr. Mier shared with us," Cass said.
This is just one example of how the 20 Salud America! pilot investigators are using their research to stimulate policy changes to reverse Latino childhood obesity. Other Salud America! researchers are using their research to change policies in communities across the country.
Read more about Dr. Mier's and the other grantees' achievements in policy change here.
Salud America!, which is dedicated to preventing Latino childhood obesity, is a national program of the Robert Wood Johnson Foundation (RWJF) and is headquartered at the Institute for Health Promotion Research (IHPR) at the UT Health Science Center at San Antonio, the team behind SaludToday.
By The Numbers
20.7
percent
of Latino kids have obesity (compared to 11.7% of white kids)