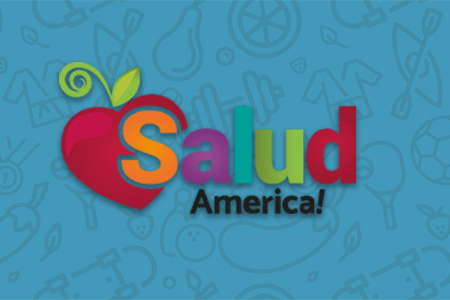 Share On Social!
---
Don't many people blame video games for kids' couch-potato ways, which are contributing to high rates of childhood obesity?
Zan Gao thinks a video game can be part of the solution.
Thanks to Salud America! funding, Gao is pilot-testing how Dance Dance Revolution (DDR), a video game that has players stomp on a dance mat to mimic the steps of an on-screen dancer boogieing to ultra cool music, impacts Latino students' physical activity, fitness and academic performance in Utah schools.
"We chose DDR because it is considered culturally sensitive to urban Latino children, who favor playing video games," said Gao, an assistant professor of exercise and sports science at the University of Utah. "The kids are very excited about DDR and, most importantly, are active when playing it."
Read more about Gao and his project on Page 5 of the Salud America! Spring 2010 E-Newsletter.
Salud America! is a Robert Wood Johnson Foundation network to pevent obesity among Latino kids. The network is directed by the Institute for Health Promotion Research at The UT Health Science Center at San Antonio, which developed SaludToday. To sign up to receive Salud America! E-newsletters, go here.
By The Numbers
20.7
percent
of Latino kids have obesity (compared to 11.7% of white kids)