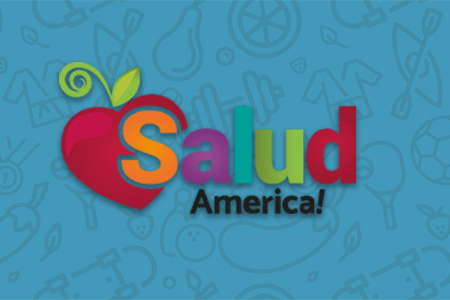 Share On Social!
---
The team behind SaludToday recently held its first-ever Scientific Summit on Latino childhood obesity. 
Salud America!, a Robert Wood Johnson Foundation national research program to prevent obesity among Latino children, united researchers, community leaders and policy-makers from Sept. 9-11, 2009, in San Antonio to discuss the latest advancements and progress in reducing Latino childhood obesity.
View the Summit Report.
It includes commentary by:
Richard Carmona, 17th Surgeon General of the U.S.
Lance Armstrong, champion cyclist
Sean Elliott, ex-NBA player, and his wife, Claudia Zapata, health columnist (pictured at left)
Texas Sen. Eddie Lucio Jr.
And many more
Visit Salud America! here.
By The Numbers
20.7
percent
of Latino kids have obesity (compared to 11.7% of white kids)