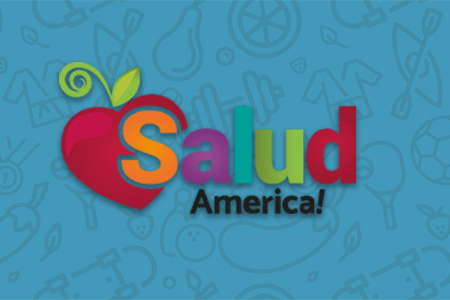 Share On Social!
---
Sandra San Miguel de Majors, a research instructor at the Institute for Health Promotion Research (IHPR) at the Health Science Center at San Antonio, touted the use of community health workers—called promotores—to improve people's health at the Latina Health Policy Briefing for Promotores de Salud on Sept. 26, 2012, at the White House in Washington, D.C.
The policy briefing, organized by the U.S. Department of Health and Human Services (HHS) to review the affordable care act, united key Latino health care providers, researchers, stakeholders and promotores to discuss successful evidenced-based Latino research initiatives utilizing promotores.
The briefing featured Cecilia Muñoz, director of the White House Domestic Policy Council and Kathleen Sebelius, HHS secretary.
San Miguel participated in a panel featuring promotora research and outreach successes. Representing IHPR director Dr. Amelie Ramirez and IHPR researcher Dr. Deborah Parra-Medina, San Miguel gave an overview on IHPR's obesity research projects:
Salud America! The RWJF Research Network to Prevent Obesity Among Latino Children is a national network of researchers, community leaders, policymakers, and others who are working together to seek environmental and policy solutions to address Latino childhood obesity.
Enlace is testing the effectiveness of a culturally appropriate, theory-based intervention to increase moderate to vigorous physical activity among impoverished Latinas in South Texas.
The SaludToday social media campaign is stimulating an ongoing discussion among Latino families, community leaders, health researchers and others interested in improving the health of U.S. Latinos.
"We are discovering through our research efforts that promotores play a major role in effectively changing our Latino community perspective toward health and physical activity," San Miguel said. "In addition to helping to navigate the community and connecting them with the appropriate social support resources, promotores are acting as behavioral change agents."
Also represented on the promotora panel were the Health Disparities Department at the American Cancer Society, Planned Parenthood of Wisconsin, and the National Latina Institute for Reproductive Health.
Julie Chavez Rodrigues, associate director of the White House Office of Public Engagement and granddaughter of the late Latino rights activist César Chavez, made closing remarks.
"It was an honor for me to represent the IHPR and our team of IHPR promotores, whose passion and dedication enables us to implement successful evidenced based and community based participatory research programs within our Latino communities at a local and national level," San Miguel said. "It was a wonderful experience; I was humbled to be in such distinguished company."
By The Numbers
25.1
percent
of Latinos remain without health insurance coverage