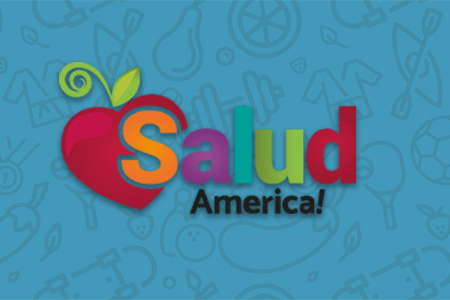 Share On Social!
---
Brotherhood is a term for a close-knit system of support and friendship among men.
In Spanish, this is known as hermandad.
For three Latino men fighting to survive prostate cancer, hermandad was a unifying force that helped them through the most difficult challenge of their lives—and it wouldn't have been possible without the innovative patient navigation project from Redes En Acción: The National Latino Cancer Research Network, which is funded by the National Cancer Institute and headquartered at the Institute for Health Promotion Research at The UT Health Science Center at San Antonio.
Guadalupe Ortiz Valadez, age 61.
Roman Mejia Hernandez, age 57.
Francisco Lopez, age 58.
Each man has a different life story, background, and struggle with cancer.
But their differences dissolved when a Redes patient navigator, Guadalupe Cornejo, helped bring them all together. Cornejo arranged a phone call so that Lopez could offer his support and advice to Valadez. Then, at the request of Hernandez' daughter, Cornejo arranged for Valadez to give similar support to Hernandez. The three men immediately started learning from each other. They found comfort being able to confide in someone who shares the same experience of fears, questions and uncertainties of prostate cancer.
The trio began talking more frequently over time. They talked about the barriers they have faced: language, little or distant family support, and no health insurance.
Valadez said that, while he didn't encounter many major challenges thanks to the support of his wife and children, the toughest part was telling his children about his cancer diagnosis and the unknowns of surgery. He envisions—thanks in part to the support system he established with Hernandez and Lopez—being able to help educate others about cancer and survivorship.
Lopez said he was also blessed to have his family being by his side from diagnosis to full recovery. But with no health insurance, he initially hesitated to seek medical care until he felt too ill not to. It was his daughter that encouraged him to seek care at a clinic that took care of all his health needs. He was faced with the diagnosis of prostate cancer, diabetes and arthritis all at once. Coming from poverty, has given him compassion for others in need and is willing to give wholeheartedly to others.
Hernandez, who also had no insurance when diagnosed with prostate cancer, said he only had a brother to lean on during his treatments. Speaking only Spanish also kept him from communicating effectively with his physician. He was very grateful for the opportunity to get to know Valadez and Hernandez, and said their friendship helped him persevere.
The three Latino men talked on the phone so much they believed they had grown a "spiritual bond." Each man cited this bond and the Redes patient navigator project and instrumental in helping them achieve cancer survival.
The Redes national study coordinator, Sandra San Miguel, recently brought them together in person for the first time.
With hugs and smiles exchanged, Valadez, Lopez, and Hernandez thanked each other for their support and made a vow: help other prostate cancer patients support and educate each other about the cancer journey to help them hurdle some of the same challenges they faced and embark on a new journey filled with support, friendship, wellness, and a positive outlook on life.
In other words: let's all spread hermandad.
By The Numbers
25.1
percent
of Latinos remain without health insurance coverage