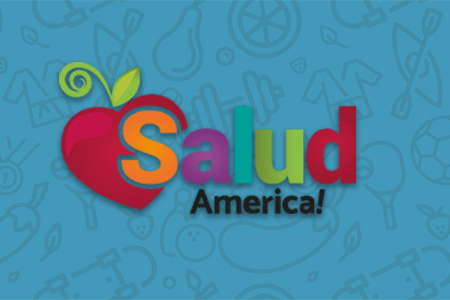 Share On Social!
---
The Cancer Prevention & Research Institute of Texas (CPRIT) recently awarded $265,000 to a researcher from The University of Texas Health Science Center at San Antonio who is working with the YMCA of Greater San Antonio to encourage healthy living and cancer prevention.
Dr. Deborah Parra-Medina, professor in the Health Science Center's Institute for Health Promotion Research (IHPR), is co-directing "Y Living," a lifestyle program for cancer prevention and risk reduction.
"This collaborative project uses a community-based, family-focused approach. We'll work with families to promote physical activity, a balanced diet and increased awareness of the impact of a healthy lifestyle on cancer risk reduction," Dr. Parra-Medina said. "We'll provide health education, and use text messages to enroll and motivate them."
IHPR Director Dr. Amelie G. Ramirez stressed the importance of finding new ways to educate people about their cancer risk and how they might lower it.
"We're really interested in reaching out to our community through new technologies to provide them with the latest information that they can use to reduce risk factors that might predispose them to cancer," Dr. Ramirez said.
Texas voters approved a constitutional amendment in 2007 establishing CPRIT and authorizing the state to issue $3 billion in bonds to fund groundbreaking cancer research and prevention programs and services in Texas. CPRIT's goal is to expedite innovation and commercialization in the area of cancer research and to enhance access to evidence-based prevention programs and services throughout the state.
By The Numbers
25.1
percent
of Latinos remain without health insurance coverage