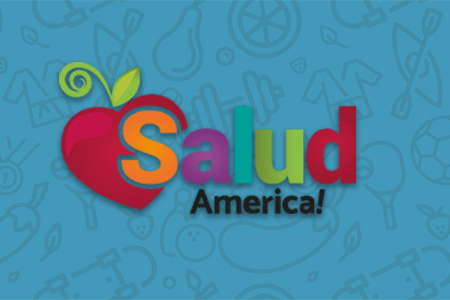 Share On Social!
---
Obesity rates are showing signs of leveling off, but rates among Latino adults and children remain much higher than whites, according to a new report.
In nine heavily Latino-populated states, the adult obesity rates were at or above 35%, according to the 14th annual State of Obesity: Better Policies for a Healthier America report by Trust for America's Health (TFAH) and the Robert Wood Johnson Foundation (RWJF).
Latino adults are more obese (42.6%) than their white peers (36.3%).
Similarly, among children, Latinos have are more obese (21.9%) than their black (19.5%) and white (14.7%) peers, according to the new report.
This means much work is left to promote a healthy weight.
Adult Obesity by the Numbers
This year, the adult obesity rates were over 35% in five states:
West Virginia (1.37% Latino population; had the highest rate in the country at 37.7%.)
Mississippi (2.9% Latino)
Alabama (4% Latino)
Arkansas (6.9% Latino)
Tennessee (5% Latino).
Adult obesity rates were highest in the South. Of the top-25 highest rates in the country, 23 were southern states.
Colorado (21.1% Latino) had the lowest adult obesity rate in the country at 22.3%.
Still, obesity rates have also increased in four states; Colorado – despite coming at the lowest, Minnesota (5% Latino), Washington (12% Latino), and West Virginia.
Kansas (11.2% Latino) was the only state where rates decreased.
Across the nation, Adults with no college education and low-income jobs, which include many Latinos, have higher obesity rates (30%).
Adult obesity prevents nearly one in four young adults from being able to join the military due to being ineligible due to fitness, according to the report.
"Obesity rates are still far too high, but the progress we've seen in recent years is real and it's encouraging," said Dr. Richard E. Besser, president and CEO of RWJF in a news release. "That progress could be easily undermined if leaders and policymakers at all levels don't continue to prioritize efforts that help all Americans lead healthier lives."
Turning the tide of adult obesity
What can be done to help win the fight against adult obesity?
According to the report, RWJF and TFAH have suggested solutions for policymakers.
These include:
Investing in prevention at the federal, state and local levels, including full funding for the Centers for Disease Control and Prevention and the Prevention and Public Health Fund.
Prioritizing early childhood policies and programs, including support for Head Start and the Child and Adult Care Food Program.
Maintaining progress on school-based policies and programs; this includes implementing current nutrition standards for school foods.
"It's clear that the progress we've made in fighting obesity is fragile – and that we're at a critical juncture where continuation of the policies that show promise and increased support and resources could truly help bend the rising tide of obesity rates," said John Auerbach, president and CEO of TFAH. "We're far from out of the woods when it comes to obesity. But we have many reasons to be optimistic."
By The Numbers
142
Percent
Expected rise in Latino cancer cases in coming years