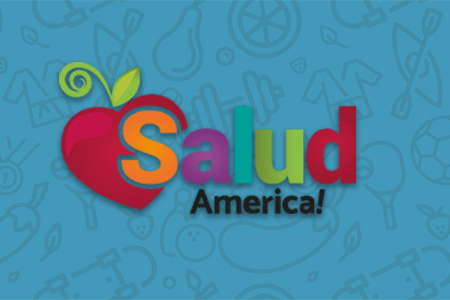 Share On Social!
---
Latinos often mistrust of doctors and scientists.
In turn, they don't seek preventive healthcare or join helpful clinical trials.
In fact, even though Latinos make up 17.8% of the national population and are the largest ethnic minority, Latinos comprised of less than 7.6% of clinical trial participants.
The Global Institute for Hispanic Health aims to change all that.
Global Institute for Hispanic Health
The Texas A&M University System and Driscoll Children's Hospital launched the Global Institute for Hispanic Health in 2016. It's based at Driscoll Children's Hospital in Corpus Christi. It has other campuses in Brownsville, Harlingen, McAllen, Laredo, and Victoria.
The Global Institute brings researchers, clinicians, and communities together to improve Latinos' access to clinical trials, according to a press release.
Greater Latino representation, they say, will diversify clinical trials and make results more scientifically valid. That will make interventions will be more applicable not only for Latinos, but also the greater population.
"As Texas has a large Hispanic population, this institute helps us recruit a representative population to expropriate the data for the overall population," said Dr. Indra K. Reddy of the Texas A&M Irma Lerma Rangel College of Pharmacy, in a press release. "This is a game-changer, it leverages our existing strengths in basic and clinical sciences."
The Global Institute provides grants that focus on South Texas research needs such as diabetes, obesity, asthma, infectious diseases, and kidney disease. It aligns with other research initiatives in the valley like Healthy South Texas.
They already awarded four grants, including one that seeks biomarkers of obesity-related mental health.
"We are creating strategies to eliminate health care disparities and have already funded several projects" to improve the health of Hispanic populations and assist individuals with unique health problems, said Dr. Carrie Byington of the Texas A&M University System and Texas A&M University Health Science Center, in a press release.
Solving the Problem of Latinos & Clinical Trials
Latinos don't join clinical trials for a variety of reasons:
Lack of information
Disparities in access to health care
Not being fluent in English
Cultural fears, such as fear of being a guinea pig
Yet, diversity in clinical trials is increasingly important. Latinos and other minorities have a different genetic makeup, which in turn means that they may react to drugs differently than their white counterparts.
"We are trying to expand the Hispanic population's reach to clinical studies," said Jaime Fergie, MD, Global Institute medical director, in a press release. "Many times, Hispanics are not in an area where institutional medical research is taking place, and we are trying to change that. I am optimistic, as I have noticed great enthusiasm on both the academic and clinical sides of the partnership."
"The advances in medicine are dependent on the willingness of the [Hispanic] population to participate in the biomedical research."
By The Numbers
142
Percent
Expected rise in Latino cancer cases in coming years