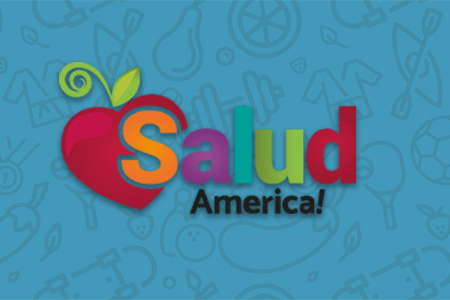 Share On Social!
---
@SaludToday, our Latino health social media handle at the Institute for Health Promotion Research (IHPR) at the UT Health Science Center, was honored to be nominated for the Best Health Advocate reaching Latino(a)s through Tech Innovation and Social Media award from LATISM (Latinos in Social Media), a nonprofit group that empowers Latinos through tech innovation and social media.
Although we didn't win (congrats to our friends at the American Heart Association!), we love being part of a huge push to improve Latino health.
During the conference, SaludToday's social media coordinator, Carlos Valenzuela, was honored to speak on behalf of IHPR Director Dr. Amelie G. Ramirez about how we're using using our social media accounts and digital communications via Salud America! to raise awareness of Latino childhood obesity, which affects more than 39% of Latino children, and drive people to create healthy changes in their own schools and communities across the country.
It was also a great opportunity to connect with other amazing organizations invested in improving Latino health and learn more about the work they're doing in the areas of health, education, technology and innovation.
Check us out at LATISM's blog!
By The Numbers
We currently do not have any By the Number Facts related to this issue.